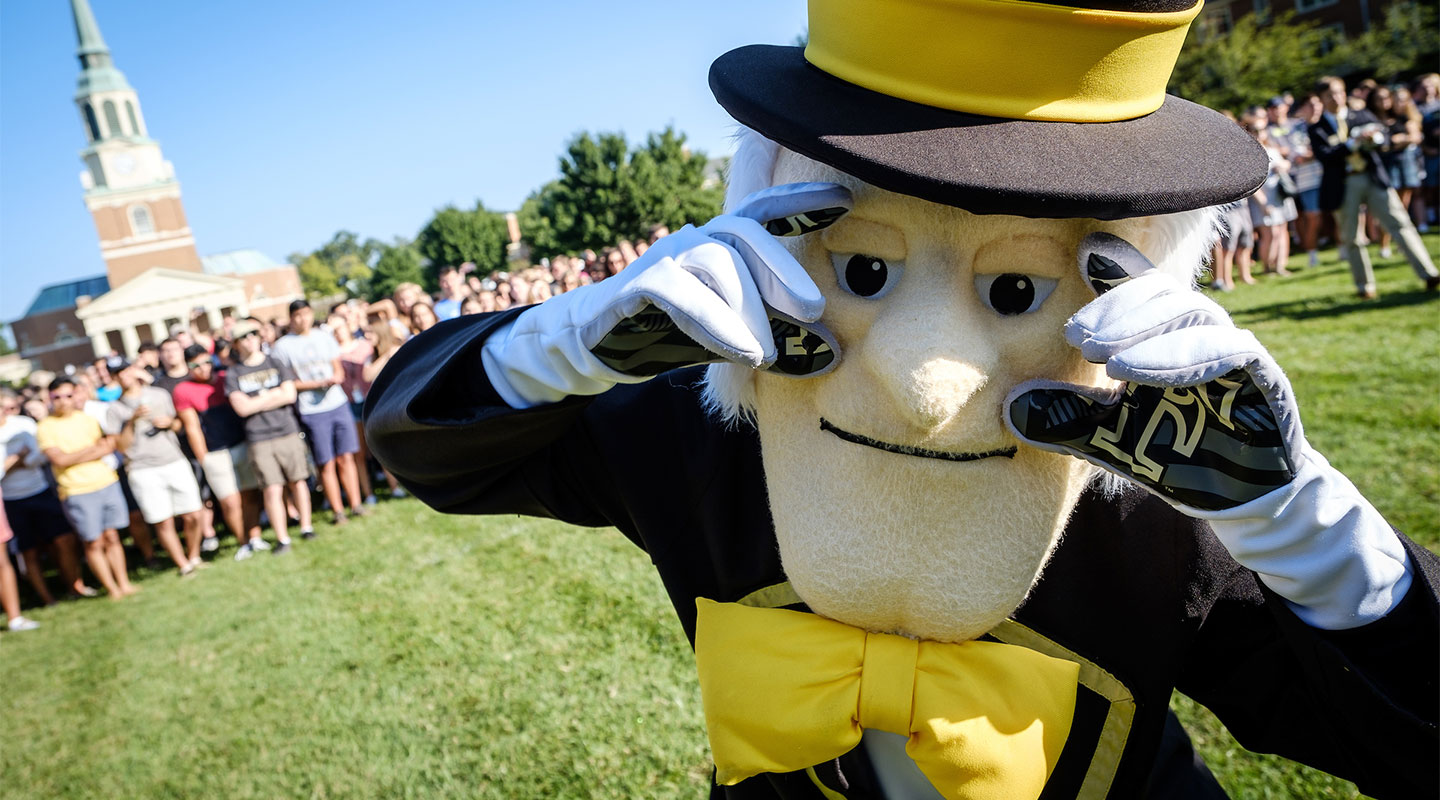 Wake Advice
One parent recently asked us what good advice we had for her rising senior in high school.
Here was our advice for her – and for you:
don't specialize too much academically in high school; explore all subjects with equal fervor and see how they connect,
be sure to maintain academic rigor in your senior year,
visit college campuses of all kinds – whether in person or virtually – just for the exposure,
do something productive, constructive, and engaging during your school breaks, while, of course, taking time to relax, recharge, and read, and
start thinking about what teachers you will ask for recommendation letters.
Here are three examples of students who heeded all of that advice and who are now working on exciting projects at Wake Forest:
First-year student Oscar Bray will be working with the Department of History to trace the formative roots of the samurai literary tradition under a Taoist lens of analysis. He'll consult a variety of primary (translated) and secondary sources that depict samurai in the medieval Japanese period to find how elements of Taoist thought influenced the way they are portrayed.
Sophomore Nathan Whitener is working with the Department of Computer Science as well as a lab in the WFU School of Medicine. In his interdisciplinary research, he designs, implements, and validates computation methods for the discovery of biomarkers from large heterogeneous datasets. These data are collected from several sources, including cancer patients and COVID-19 patients. His research methods include unsupervised and supervised machine learning to model cell types and to find differentially expressed genes.
Sophomore Eduardo Castellano is working with the Departments of Philosophy and English to approach works of magical realism – but with a more generous perspective. Instead of reading these novels (as many do) as being detached from the real-world violence they represent, Eduardo is employing a Derridean approach, seeing magical-realist authors as cobbling together new philosophies from the broken parts of the old, all while recognizing that these parts do not have to be coherent or stable.
We hope you will discover for yourself that Wake Forest is a remarkable place.
From Our Blog: Advice for Video-Submission Option
We want to learn even more about you, so we're offering a video-submission option, where you'll tell us about the current event that most intrigued you and why. See our blog to get steps in the right direction!
From Our Blog: We Have Some Questions for You.
We'll be offering optional questions in our application because we want to know as much about you as possible in the admissions process. And not just what's on your transcript. Check out our blog to see just what questions we'll be asking!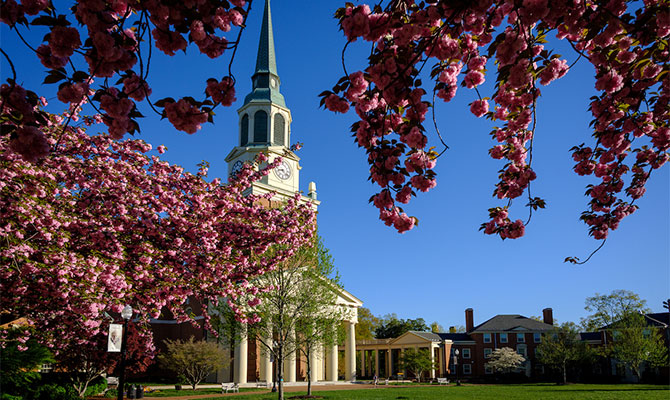 Ready to Apply?
Go for it. Start the process and let's see if this is a fit.
Campus Tours Update
Student-led tours are now available by reservation only. Visitors are also able to take a self-guided tour.