You have a home here.
Wherever you call home, you are welcome at Wake Forest University. Thousands of international students choose Wake every year for its blend of extraordinary academics, infectious spirit, and research, internship and extracurricular opportunities—all offered in a classic campus setting with fewer than 5,500 undergraduate students.
Our Center for Global Programs & Studies (GPS) offers a variety of activities, programs and resources to support the international students on campus, especially those sponsored by Wake Forest on an F or J visa. There are a variety of campus organizations that cater specifically to international student interests, including The Globe and Chinese Student & Scholar Association (CSSA) to name a few. The international community at Wake Forest is relatively small yet helps create a rich global presence on campus.
Defining international student status
International student status is based on citizenship rather than where you attend school or your permanent residence. You are considered an international student if you will need a visa sponsored by Wake Forest for the duration of your studies. If you are an international student attending high school in the U.S., you must submit additional information required of international applicants. If you are a citizen of the U.S. studying abroad, this additional information is not necessary. Students who have received their permanent residence cards are considered U.S. citizens and apply accordingly.
The application process
International applicants may apply for Early Decision or Regular Decision. Early Decision is a binding agreement to enroll if you are admitted.
Early Decision, Early Action, and Regular Decision
Deadline to apply: November 15
Early Decision I is for those who know Wake Forest is their first choice and are ready to commit. You will hear back from us on a rolling basis.
Deadline to apply: November 15
Early Action for First-Generation College Students gives first-generation college students an admissions decision by January 15. Unlike Early Decision admissions, the Early Action decision is non-binding. Admitted first-generation students have until May 1 to decide if they will enroll at Wake Forest.
Deadline to apply: January 1
Early Decision II gives you another opportunity to show your strong interest in Wake Forest and to hear an admissions decision from us on February 15.
Deadline to apply: January 1
We've designed our application to allow you to show how you've challenged yourself through your high-school years, both in and out of the classroom. You will hear an admissions decision from us around April 1.
What do I need to include with my application for admission?
A complete list of items that you will need to include as part of your application for admission are included on our Apply page.
Special consideration for all international applicants
Certified transcripts are required from each secondary school, college or university attended. A record of at least four years of schooling is needed in order to evaluate the application. Detailed information concerning courses taken and grades received must be listed on these records. If necessary, transcripts should be translated into English with the originals sealed and attached.
All international students whose first language is not English are required to submit a TOEFL, IELTS or Duolingo score. We accept self-reported test scores.
Wake Forest does not require applicants to submit an SAT or ACT score in the admissions application. If submitting scores, please know that we accept self-reported scores.
Student Visa
Admitted international applicants who pay the admission deposit will be issued an I-20 form. Upon receipt of the I-20, the student may apply for an F-1 visa for study at Wake Forest University. The Center for Immigration Services and Support will assist you throughout the matriculation process.
Testing information
001.609.771.7267
Wake Forest CEEB: 5885
001.609.771.7600
Wake Forest CEEB: 5885
001.319.337.1270
Wake Forest Code: 3168
International Transfer Applicants
All international students who have received credit from a post-secondary institution and would like to apply to Wake Forest must apply as a transfer student. This includes applicants who wish to enroll with first-year status and/or zero credit transfer.
In addition to the items outlined above, transfer applicants must submit the Dean's Statement for Transfer Students. Students applying for transfer are required to have all official transcripts translated into English. There is no guarantee of credit transfer.
Unfortunately, Wake Forest cannot offer any financial or scholarship assistance to international transfer applicants.
Visit our Transfer Students page for additional information.
Financial aid and scholarships for international applicants
Regrettably, Wake Forest University does not offer any need-based financial aid to foreign national students. Unless a foreign-national applicant is offered a merit scholarship (see below), he or she must show sufficient support with the Confidential Financial Information for International Applicants Form before the University will consider an applicant for admission.
International students are eligible for most merit-based scholarships, including a number of our full-cost awards (Carswell, Gordon, Reynolds, and Stamps Scholarships). The regular application also serves as a scholarship application, so there is no separate form to complete. There are the four major scholarships at Wake Forest; however, these are available to the entire applicant pool and are highly selective. All competitive applicants must be not only excellent students and promising scholars, but also creative leaders who are able to influence others in directions likely to benefit society. They will have achieved unusual distinction in the classroom and beyond.
Successful applicants have pursued the most challenging curriculum available to them and have achieved grade point averages (often the top 1 percent) and testing scores that place them in the top few percentage points in comparison to their peers. Further, potential candidates have typically been leaders in a variety of extracurricular pursuits and won recognition for their abilities at the regional, state, or national level. All finalists are notified 1 March.
Please visit the Wake Forest Merit-Based Scholarship Programs page or email our financial aid office at scholarships@wfu.edu for further information and details.
U.S. or dual citizens living abroad
U.S. or dual citizens living overseas apply to Wake Forest using the same application as all other domestic national students.
All applicants may apply Early Decision or Regular Decision. Early Decision is a binding agreement to enroll if you are admitted. Please be sure to review the application materials to ensure your application is complete before submission.
Apply Now
Ready to apply? Let's get started!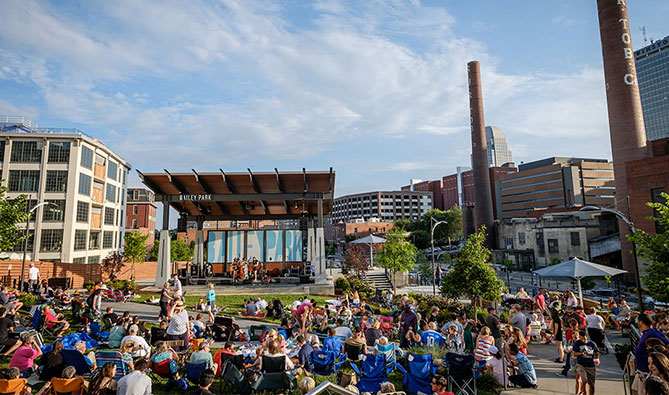 Visiting Winston-Salem & WFU
Visitors to campus who are traveling from out-of-state are encouraged to fly into the Piedmont Triad International airport located in Greensboro, NC, or nearby larger airports such as Raleigh or Charlotte.