Main Content
Make it count.
Getting lost can be a great way to find yourself. Wake Forest is intentionally designed to be a place where you can lose yourself in what inspires and interests you, in the company of others doing the same.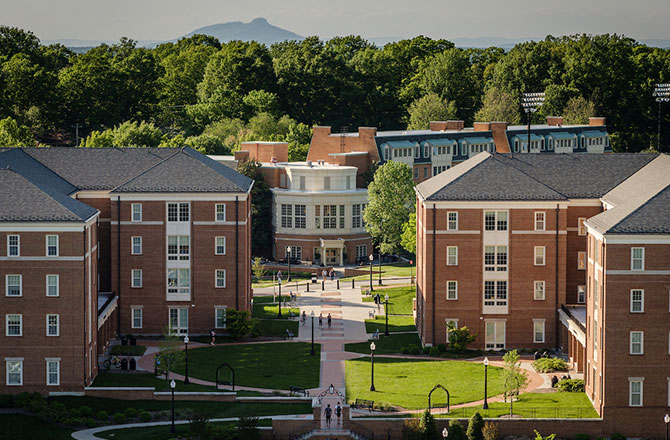 Where to Live
Your journey starts in the Forest's first-year neighborhood, made up of the six South Campus residence halls. From there, you can proceed to the iconic space of Hearn Plaza or a group of newer facilities. At any rate, more than half of campus dorm rooms have been built from scratch or fully renovated in the past few years.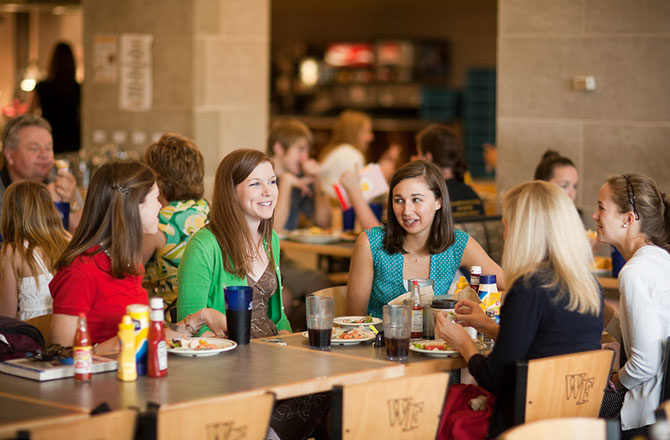 What to Eat
The better question is probably, "What can't you find?" With 17 venues in eight buildings encompassing national brands and traditional college dining environments, the options are as varied as the people of the Forest. The idea here is high-quality food nourishing body and mind. And it tastes great, too.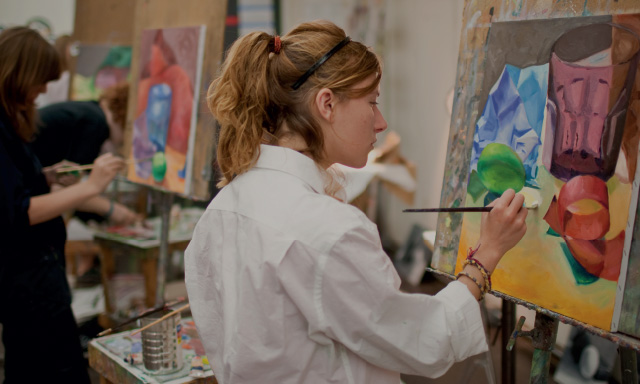 Express Yourself
If you walk in the door with a passion for the arts, we'll foster it further. If you arrive without such interests, you just might find one. It's a big canvas. Find your corner.
Get Involved
There are 266 student organizations on campus. If you can't find exactly what you're looking for on the existing list, gather some like-minded souls and create the 267th.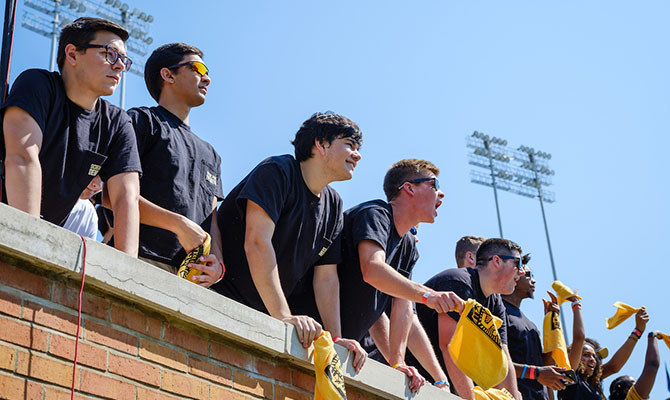 Wake! Forest!
Of the more than 350 NCAA Division I members, none has our combination of major-conference affiliation and get-to-know-your-neighbor size. Find your voice. And then lose it.
Diversity
Whether it's our status as the first major private university in the South to desegregate or our multicultural class requirement, we're proud of our commitment to create and strengthen a community that resembles the world we seek to serve.
Sustainability
We're invited guests on this planet and our Office of Sustainability offers ways for us to show we know what that means.
WakeWare
Official technical outfitter of the Forest. Get the technology that is right for you.