College is expensive. Let us help make it affordable.
The numbers can be daunting, but they are not disqualifying. The committed professionals in Financial Aid are charged with making Wake Forest within your financial reach. With a combination of loans, grants, work-study and other sources, the mission is possible. Wake Forest has been ranked as one of the Top 25 National Universities in value in recent years.
2022-23 Cost of Attendance
The following figures are an estimate of average total costs and is used to determine need for financial aid. Please visit the financial aid website for full details and the most up-to-date information.
| Fee | Cost |
| --- | --- |
| Tuition & Fees (Base) | $62,128 |
| Housing (standard double room) | $10,448 |
| Meals | $6,204 |
| Books and Supplies | $1,500 |
| Personal expenses | $1,632 |
| Transportation | $1,076 |
| Fed Direct Loan Avg Fee | $66 |
| New Student Orientation Fee | $270 |
| TOTAL (Estimated): | $83,324 |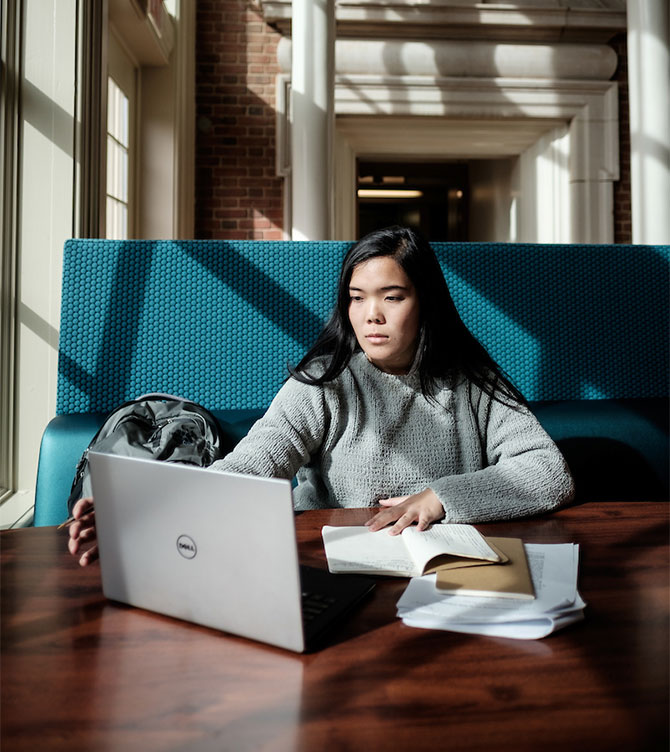 Financial Aid
Like almost half of all undergraduate students at Wake Forest receiving financial assistance in the form of loans, grants or both, you have options. We're here to help you explore them.
Financial Aid FAQs
Associate Director of Financial Aid Tom Benza (MA '12) helps navigate the often complex world of scholarships, loans and family contributions and how they all come together.
Net Price Calculator
Students who receive financial aid should consider "net cost" (cost of attendance minus total grants and scholarships) in thinking about the actual cost of attending Wake Forest. Use our Net Price Calculator to estimate your actual cost. The Net Price Calculator will not estimate any merit scholarships that you may also receive.
Types of Aid
Need-based grants and scholarships are based upon the income and asset data provided by the family in federal (FAFSA) and institutional (Profile) aid applications. Merit-based scholarships are offered on the basis of academic performance, artistic or athletic talent, or other contributions the student may demonstrate.
Important Dates
The deadline for Need-Based Financial Aid applications is provided below.
| | |
| --- | --- |
| Applicant Type | Deadline |
| Early Decision I | Nov. 15 |
| Early Decision II | Jan. 1 |
| Regular Decision | Jan. 1 |