Get Your Game On.
Demon Deacon: a mascot with a nod to our past, who leads us into the future of athletics at Wake Forest University.
Competing in the NCAA Division I Atlantic Coast Conference, Wake Forest teams are consistently among national leaders both athletically and academically. Academically, Wake Forest student-athletes graduate at a 95% rate according to the most recent NCAA-measured data, released in 2019.

Division I Athletics
The smallest school in the Atlantic Coast Conference — or any of the NCAA's top five conferences, for that matter — has the biggest heart. And lungs. Across the sporting spectrum, Demon Deacon teams are cheered on by the Screamin' Demons, the largest student organization on campus.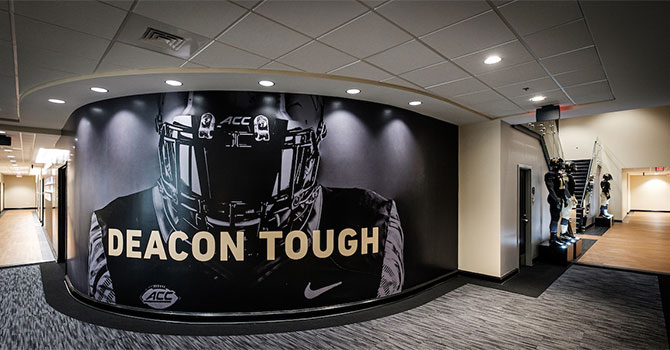 State-of-the-Art Facilities
The Sutton Sports Performance Center offers strength and conditioning facilities dedicated for
most of our athletic teams. It connects to the 24,000-square-foot Shah Basketball Complex,
which includes regulation courts for men's and women's basketball.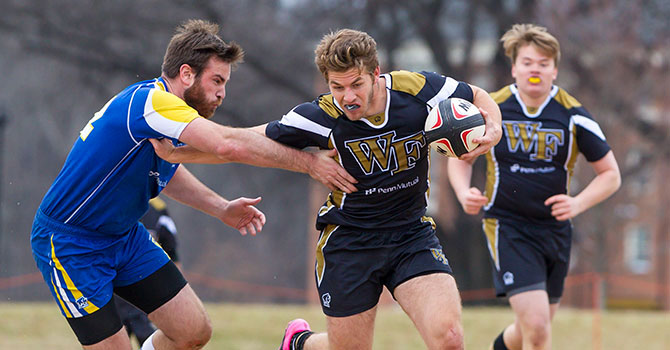 Intramural Sports
Intramural sports leagues crown champions in 16 sports every year, and the diversity of opportunity explains why the vast majority of Wake Foresters participate in at least one intramural sports activity at some point as undergraduates. Swing away.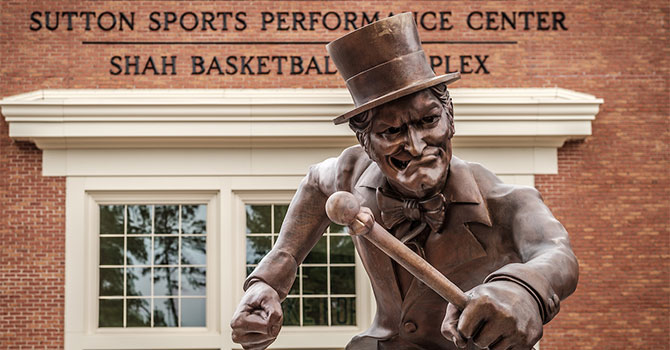 The Demon Deacon
The Demon Deacon took his time. In 1923, an Old Gold and Black column referred to the Wake Forest College football team as deacons who played like demons, but the nickname didn't assume human form for another two decades.
What's Next?
At Wake Forest University, we value initiative. We're excited to offer you this page to point you to what's next – as a way for you to start planning ahead.
Where to Start
Let's start with your getting to know us – and our getting to know you. Through application questions, optional personal interviews, or optional video submissions, we'll want to know about your talents and accomplishments, your thoughts and ideas, your motivations.