Student-Led Tours Available Now!
Student-led tours are now available by reservation. Self-guided tours are also available.
See the World Beyond the Given.
Wake Forest University embraces that the world is rich and complex. We prize the liberal arts: asking "how" and "why" questions across a wide variety of disciplines. We hope you'll ask those important questions too – because we want to engage with you and your forward-thinking ideas.
Our philosophy: the engaged liberal arts. Dean of the College Michele Gillespie explains that Wake Forest "delivers a rigorous liberal arts education that meets the needs of the world."
Please explore that philosophy and what we can offer you. Also, don't hesitate to reach out with your questions.
Information for the Class of 2026

Our goal for this space: to break down – to Deacon-struct, if you will! – the admissions process. We want to give you all the information you'll need to experience Wake Forest.
Just Getting Started?
New here? No problem. Here's where to start.
The Basics
Location: Winston-Salem, NC
Type: Private
National Rank: #28 (U.S. News)
Undergrad Enrollment: 5,441
Ethnic Diversity: 30%
What to Study
Wake Forest offers 45 majors and 60 minors. Following the engaged liberal-arts philosophy, students take courses in literature and languages, math and the natural sciences, religion, history, and philosophy, the social and behavioral sciences, and the fine arts.
Affordability
The numbers can be daunting, but they are not disqualifying. Let us help you make a college education affordable. Wake Forest meets 100% of demonstrated financial need.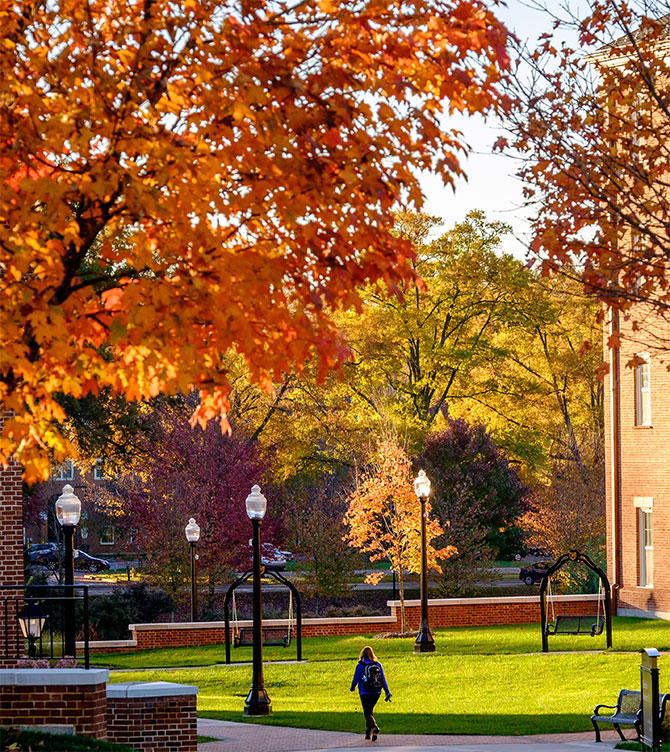 Experience Wake Forest
Sitting on 340 acres, Wake Forest University is home to six colleges, a research-innovation quarter, and the personalized attention you need with a student-faculty ratio of 11:1. Those are some numbers, but below discover infinite possibilities.
---
Don't stop here. There's more to explore.
Considering Wake Forest?
Here's how to show your interest and get to know us.
Interviews
The option to interview with us will be offered after you have applied. More information about the interview process will be posted here this summer.
Class of 2026
We're excited that you're considering Wake Forest! Our application for admission will be available in August, along with additional information just for you! In the meantime, feel free to check out what makes Wake Forest unique.
Apply
No matter how you apply, what matters is that we get to know you and gain a full appreciation of your excellence. Start the application process below.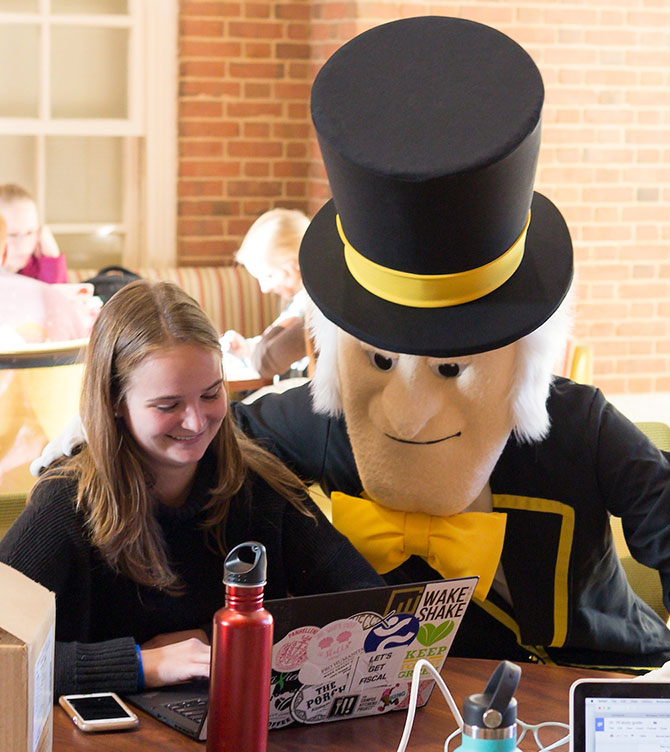 Live Virtual Information Sessions
We hope you'll join us for Distinctively Wake, a live online session where you can ask us questions and get the answers right there. Another opportunity to connect: Dean's Corner, hosted by Dean of Admissions, Karen Vargas, who will address a topic of the week.
| Date | Dean's Corner Topic |
| --- | --- |
| July 8 | Preparing for the Application Process |
| August 5 | The Interview and Supplemental Questions |
| September 2 | The Application Process: ED vs RD with Eric Maguire |
| October 7 | Top 10 Things to know about Financial Aid at Wake Forest with Tom Benza |
| November 4 | Merit-Based Aid and Scholarships with Paul Gauthier |
---
Don't miss out!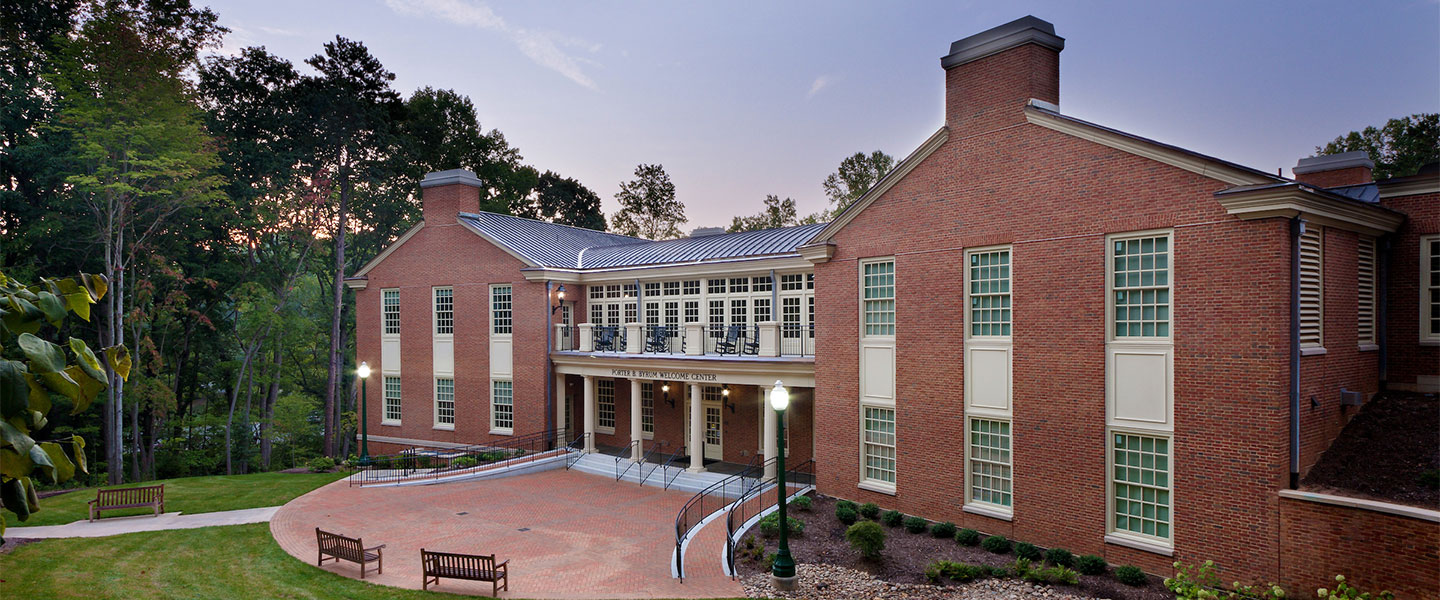 Stay Connected
We know your inbox may get overwhelmed from time to time, but we trust our interactions won't bug you. Stay informed with our From the Forest blog or contact us at any time.
---
Still looking for more?