Main Content
Important update regarding Coronavirus and Wake Forest University admissions events, visits
Based on guidance from community-health officials for preventative measures against the global spread of the coronavirus (COVID-19), beginning Friday, March 13, and until further notice, Wake Forest University Admissions is suspending all campus visits, student-led tours, and admissions programming, including our "A Day in the Forest," Campus Day, and MOSAIC events.
The campus is closed to visitors.
Please know how much we wish we could see you in person. Until then, we hope you'll take the time to explore our website and social media accounts to stay connected with Wake Forest. You may also receive updates about COVID-19 and changes on campus.
This was a difficult decision for us to make and we understand how disappointing it may be to you, but we hope you'll take solace in knowing how thoughtfully and seriously we value your wellbeing and that of our campus community.
Please know we'll be back in touch soon.
All our best,
Wake Forest University Undergraduate Admissions
Come See Us.
Campus visits are hosted by the Office of Undergraduate Admissions in the Porter Byrum Welcome Center. Your visit will always include a one-hour information session led by a member of our staff.
Campus tours are offered most days Monday through Friday when classes are in session and are led by current Wake Forest students. We also host a handful of Saturday information sessions and tours in the fall and spring. On select days when tours are not available, a self-guided tour brochure is provided.
All tours are handicap-accessible.
Reservations are required for campus visits.
A Live Look at Campus
Can't quite make it to campus yet? Take a look at our live webcam to see what's happening on Hearn Plaza, aka the Quad.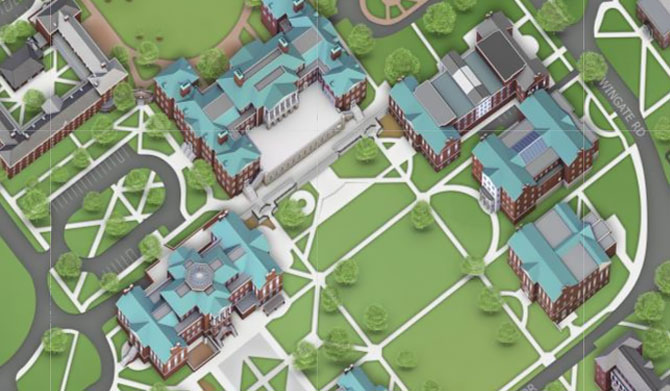 Find Your Way
Explore the Wake Forest campus through our interactive map. Planning a visit? Get directions to campus.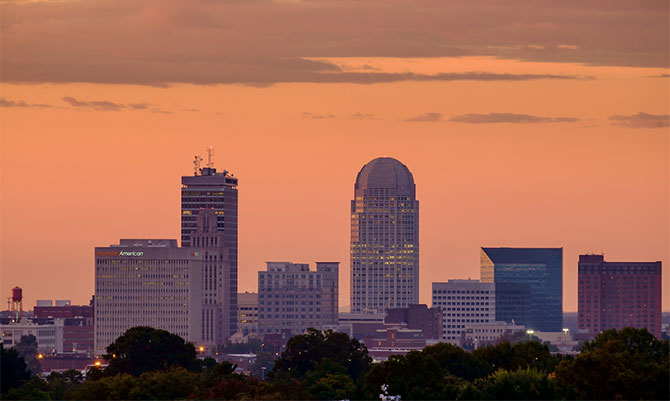 Winston-Salem, NC
Ranked the nation's 31st-best place to live by U.S. News & World Report in 2019, the Twin City is situated between mountains and ocean and is home to one of America's most vibrant arts communities.