We're just what you're looking for.
As a transfer student at Wake Forest, you will begin a journey of discovery, where you will work through challenges, develop skills, and envision a future that will impact the world. Your faculty members will invite you to analyze, create, and question in ways that will engage and inspire you inside and outside of the classroom. Clubs and organizations will provide you chances to bring to life the Wake Forest Pro Humanitate mindset and pursue your passions in concrete ways. You will engage with the liberal arts in disciplines that will shape you for the rest of your life.
And, through this all, you will form friendships with fellow students, faculty, and staff mentors that will last a lifetime.
Below, hear from Wake Forest transfer students about this remarkable place, filled with incredibly talented people who want to engage with the world in impactful ways.
Transferring to Wake Forest
A student who has graduated from high school and then taken any college coursework must apply as a transfer applicant to Wake Forest. An applicant for admission who has attended another college must have an overall average of at least C on all college work attempted and must either be a graduate of a standard junior college or furnish a certificate of honorable dismissal stating eligibility in all respects to enter the last college attended.
The application process
Wake Forest welcomes the submission of applications from transfer students, and the number of transfer students admitted varies from semester to semester depending on the current enrollment. Traditionally, more students are admitted for the fall semester than the spring semester.
Application deadlines for transfer students are listed below. International students should review information found on our International Students page for additional information and instructions on how to apply.
Application deadlines
Deadline to apply: November 1
Decisions are released by mid-December
Deadline to apply: March 15
Decisions are released by mid-May
What do I need to include with my application for admission?
A complete list of items that you will need to include as part of your application for admission are included on our Apply page. Specific to transfer applicants, the following documents are required:
College transcripts from all colleges attended
Dean's Statement for Transfer Students from each college attended; the Common Application "Transfer College Report" form may also be used to verify your academic standing
TOEFL/IELTS/Duolingo (International students only)
We do not offer interviews to transfer applicants.
Seeking a second undergraduate degree from Wake Forest University
Students desiring a second undergraduate degree must apply to transfer to Wake Forest University. You must still complete all degree requirements (including all basic and divisional requirements) prior to earning your second degree. In order to graduate from Wake Forest, you must complete at least half of your degree and half of your major and minor (if applicable) at Wake Forest.
Submit all materials to:
Undergraduate Admissions
P.O. Box 7305
Winston-Salem, NC 27109-7305
Seeking Unclassified Student Status at Wake Forest University (Non-degree seeking)
Individuals desiring to continue their education as non-degree seeking students may take courses at Wake Forest. Only students who have already earned an undergraduate degree will be considered.
In addition to the application materials listed on our Apply page, the following items must be submitted in order for your application to be considered:
Apply Now
Ready to apply? Let's get started!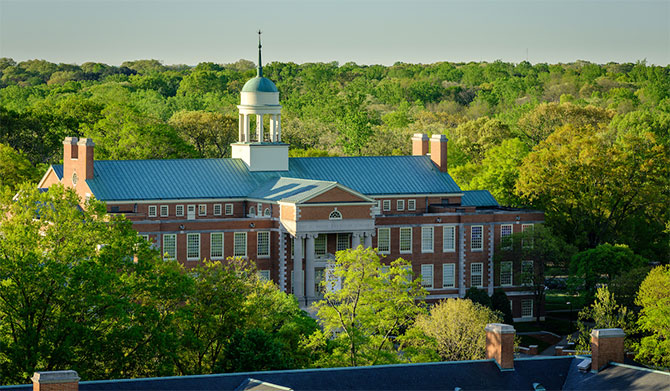 Plan Your Visit
It's a wonderful experience to walk the Magnolia Quad, visit Wait Chapel, and speak with the faculty, staff, and students who make Wake the special community that it is.