All about the Eats
With apologies to Shakespeare, quiet meals make ill digestions. We offer dining spaces where students can meet, eat and talk. Whether it's in The Pit or the Magnolia Room, you'll make memories, while enjoying your meals.
Something for Everyone
There are a variety of dining options on-campus where students can sit down and enjoy a meal or take it to go – at almost any time of the day. And the food's really good too. From exhibition cooking to vegan dining to your favorite chains, you'll find it in our dining halls.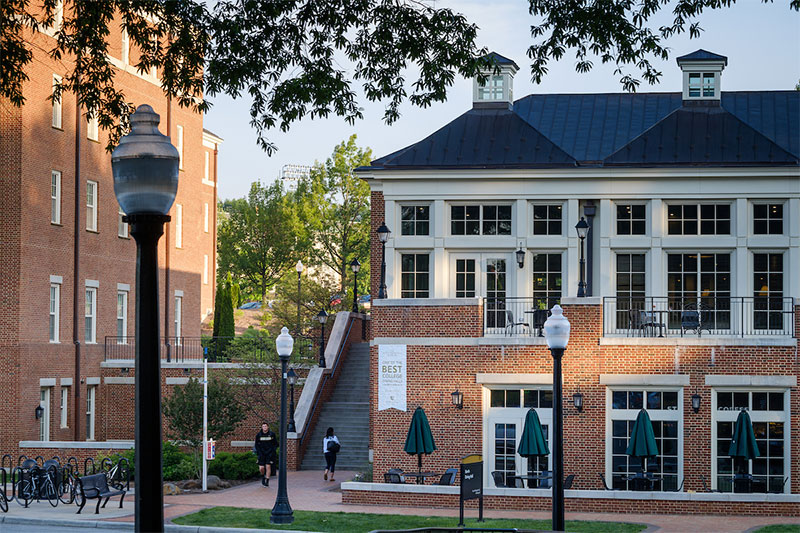 The "Pit"
The Fresh Food Company (referred to as The Pit by students, faculty and staff because of its location in the basement of Reynolda Hall) features food prepared fresh right before your eyes. Great exhibition cooking, ethnic dishes, American favorites and a variety of healthy options all combine to create a state-of-the-art dining program at WFU.
North Dining Hall
Located North of Wait Chapel, the North Dining Hall has already earned national acclaim. In April of 2015, USA Today named it one of the best college dining halls in North America. The facility brings together The Hilltop Market residential servery, Bistro '34, Starbucks and a campus convenience store.
Enjoy the Classics
Whether you have time to sit down or need to take it to-go, Wake Forest has your cravings covered.
Chick-fil-A
Moe's Southwest Grill
Subway
Einstein Bros. Bagels
Within Walking Distance
Most dining areas are within a five-minute walk of the first-year residence halls. After class, you can grab a snack and enjoy it on one of our beautiful Quads. Or relish a more leisurely meal in any one of our dining halls.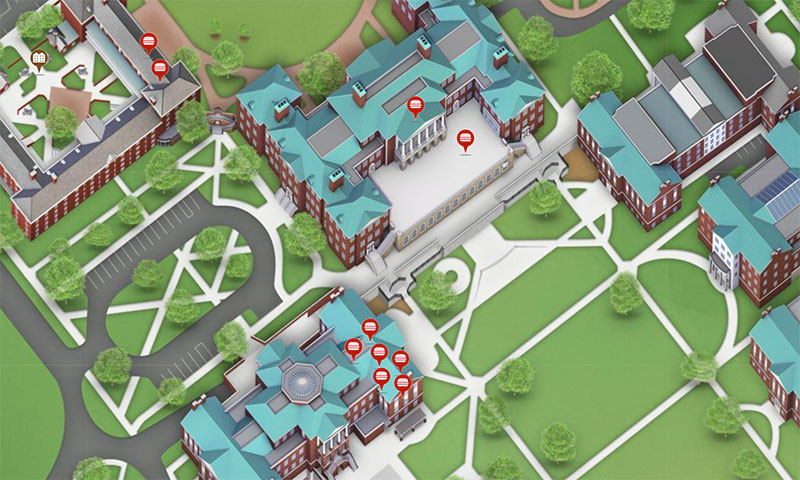 What's Next?
At Wake Forest University, we value initiative. We're excited to offer you this page to point you to what's next – as a way for you to start planning ahead.
Where to Start
Let's start with your getting to know us – and our getting to know you. Through application questions, optional personal interviews, or optional video submissions, we'll want to know about your talents and accomplishments, your thoughts and ideas, your motivations.