All the campus is a stage.
Or a canvas, a dance floor or a concert hall. As a student at Wake Forest, you'll find yourself within arm's reach of artistic expression at all times, and that includes the greater Winston-Salem community and its many opportunities to experience or participate in the fine arts.
Wake the Arts
Enriching Wake Forest's campus, culture and curriculum through the power of expression.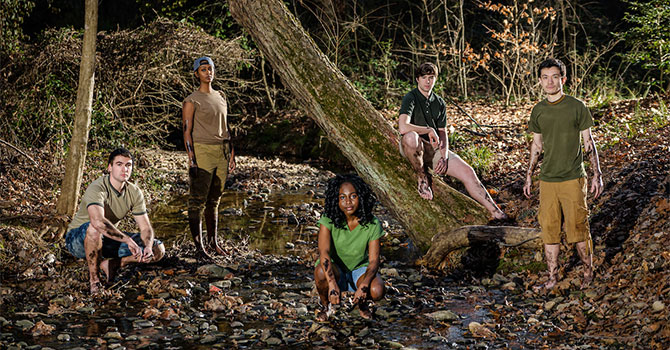 Theatre
The Wake Forest Theatre department allows students to participate from their first year, and performs, on average, four major productions per academic year that are open to the entire student body.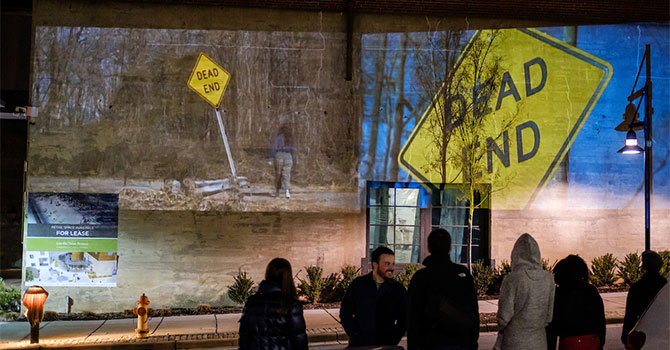 Film Studies
Students approach the study of film through courses that explore their cultural, political, and social implications. They can participate in the annual Reynolda Film Festival of student films from around the world where they'll meet filmmakers and screen their films.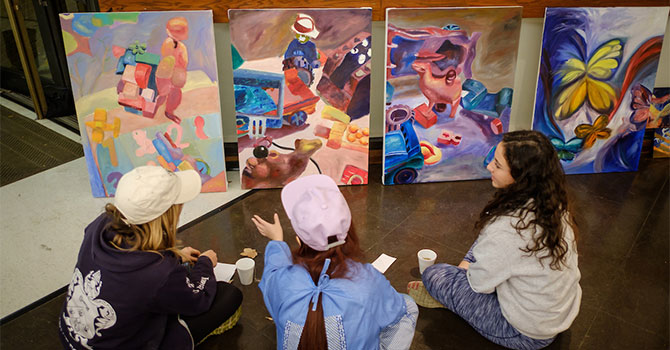 Art
The art department is committed to combining the practice of art and the study of art history in order to foster an understanding of the complex potential of visual communication and culture.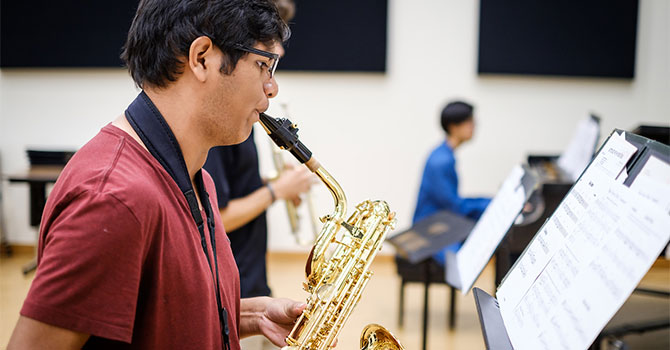 Music
The music department encompasses the breadth of music. Students can study a number of music genres with dedicated faculty who have internationally recognized research and performance expertise.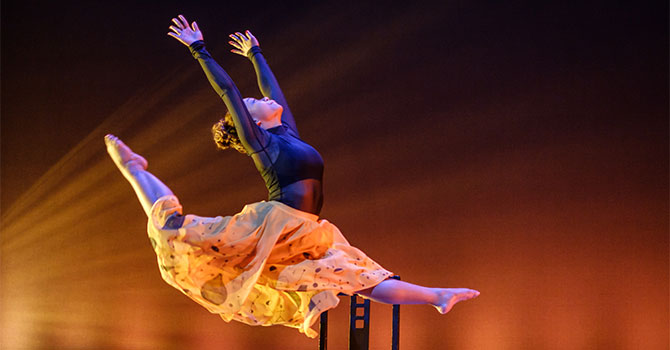 Dance
The dance program offers multiple dance classes – from beginning classical ballet to modern jazz to social dance. Its repertoire includes works in all dance disciplines: jazz, modern and classical ballet.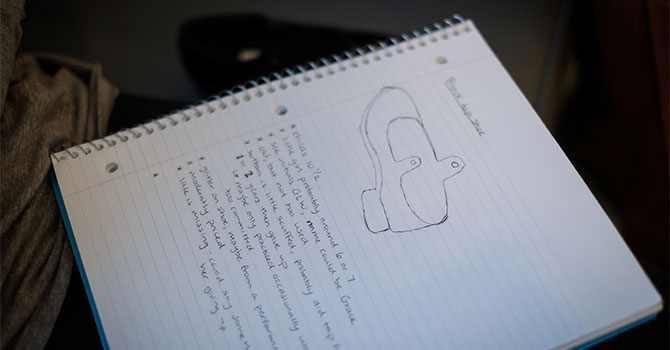 Creative Writing
Students who study creative writing will gain valuable opportunities to publish their creative writing through coursework and campus publications.
You May Also Be Interested In…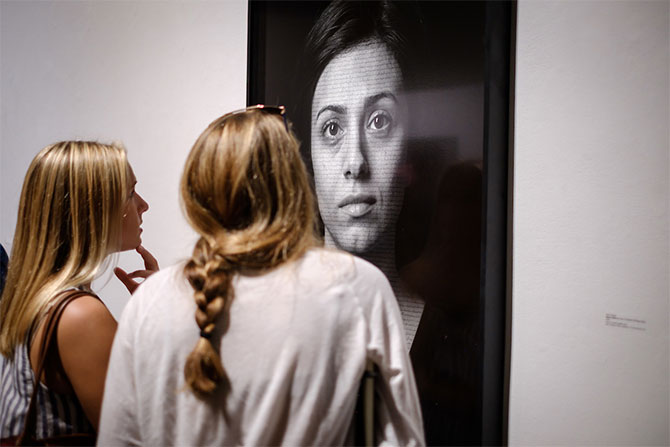 Wake Forest Art Collection, Featuring the Student Union Collection
The Student Union Collection of Contemporary Art is unique in that it is conceived by students, selected by student committees and purchased entirely with University funds. Every four years a small group of students researches the contemporary American art scene and purchase new works.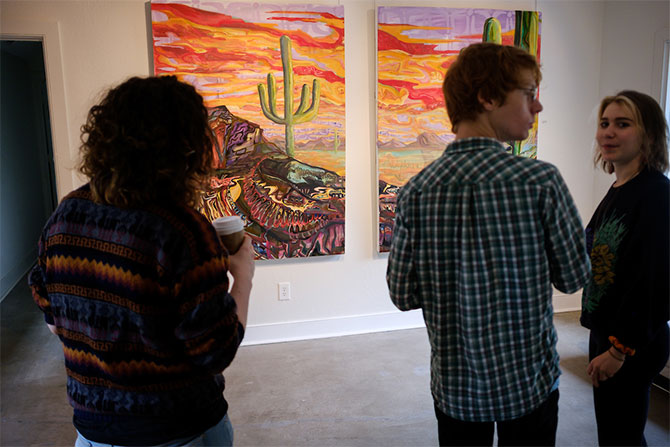 START Gallery
The START Gallery, Wake Forest University's student art gallery located in Reynolda Village, is unique in that it serves as a year-round venue for viewing, discussing, and purchasing student works of visual art. The gallery provides undergraduates and alumni with an opportunity to gain immersive experience and transferable skills in the visual arts market.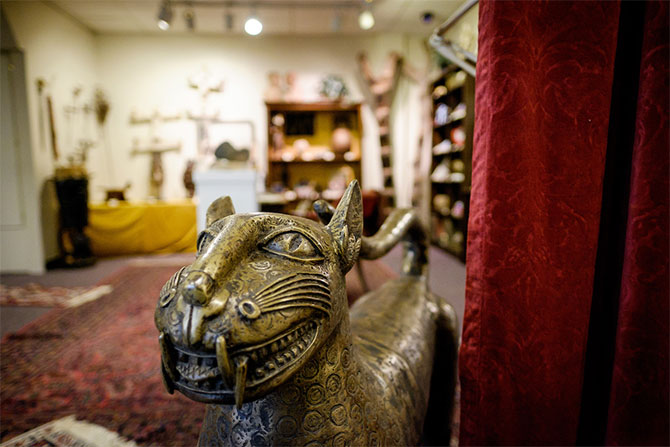 MOA
MOA, or The Museum of Anthropology, has a permanent collection which consists of objects from the Americas, Africa, Asia, and Oceania, including household and ceremonial items, textiles, hunting and fishing gear, and objects of personal adornment. The special exhibits gallery houses exhibitions reflecting University and community interests.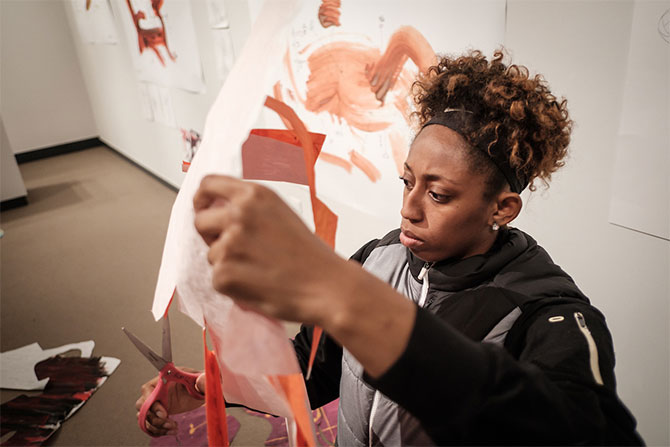 Hanes Art Gallery
The Charlotte and Philip Hanes Art Gallery at Scales Fine Arts Center provides an ongoing schedule of exciting art exhibits, and it features student exhibitions as well as work by Pablo Picasso, Roy Liechtenstein, Andy Warhol, Jasper Johns and Keith Haring, among others.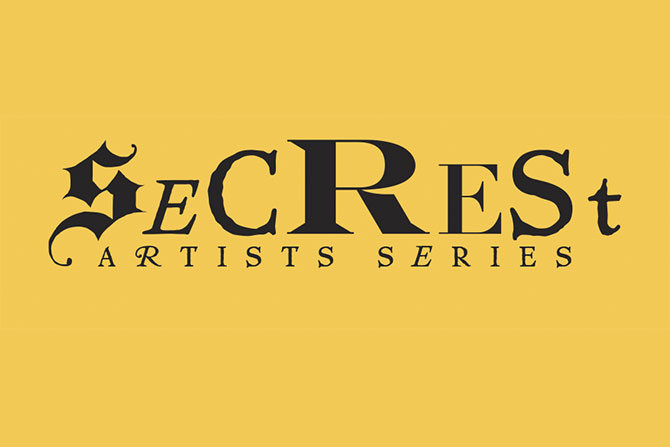 Secrest Artist Series
The Secrest Artist Series was established to bring the best performing artists to campus — all free of charge to students, faculty and staff.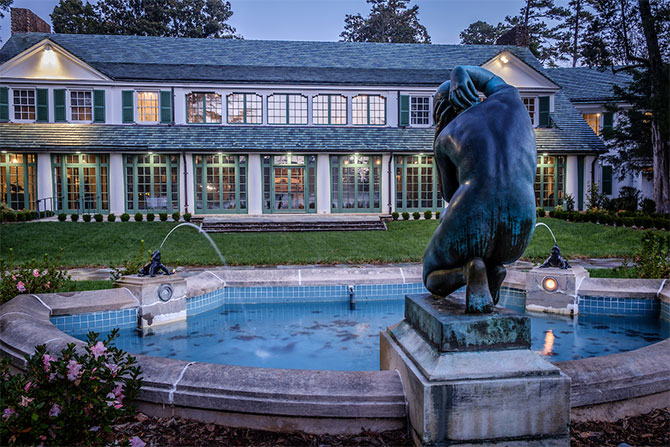 Reynolda House
Reynolda House, Museum of American Art, boasts one of the finest collections of American art in the Southeast, ranging from the colonial period to the present. The museum is in the distinct setting of the historic home of Katharine and R.J. Reynolds, located a short walk from campus.
What's Next?
At Wake Forest University, we value initiative. We're excited to offer you this page to point you to what's next – as a way for you to start planning ahead.
Where to Start
Let's start with your getting to know us – and our getting to know you. Through application questions, optional personal interviews, or optional video submissions, we'll want to know about your talents and accomplishments, your thoughts and ideas, your motivations.