Plan a Group Visit to Wake Forest.
Group visits are a great way for many students to visit a college campus alongside their peers from their school or academic program. While we would like to accommodate all visitors who wish to come to campus, high demand for group visits does not allow us to guarantee this opportunity. We ask that all groups take the time to review our guidelines and submit the Group Visit Request Form at least three (3) weeks prior to the preferred visit date. The admissions staff will review the request and make a decision based upon schedule availability. We will make contact with our decision as soon as we are able.
Please note, due to the possibility of changes in campus operations, the University may suspend tours. If this affects your visit, you will be notified by email.
If you have any questions about group visits, please contact Lowell Tillett at tilletlt@wfu.edu. 
We are delighted you will be visiting Wake Forest University! We look forward to seeing you!
Prior approval is required for all groups planning a formal visit to Wake Forest.
Requirements
Due to the high number of visitors coming to the Wake Forest campus, all groups should follow these guidelines:
Special Group Visits are for high school groups and CBO/CBI student groups only.
Students should be in grades 9-12.
Submit request to visit no later than three weeks prior to the preferred date.
Groups must provide at least one chaperone for every 10 students visiting the campus.
If your group has fewer than 20 students, please register each student individually.
Maximum group size is 40 students plus chaperones.
Requests should come from schools, academic programs or educational organizations. For all other requests, please contact our office at 336.758.5201.
Undergraduate Admissions can accommodate visits once per day, Monday through Friday. Group visits are not offered on weekends. Groups have the option to request an information session and/or guided tour. Each typically lasts about an hour but can be offered as abbreviated versions.
As you explore Wake Forest University, please feel free to contact our office if you have any questions or concerns. For general information, please call the main office line at 336.758.5201.
Prior approval is required for all groups planning a formal visit to Wake Forest.
We look forward to working with you.
---
Wake Forest's Office of Undergraduate Admissions is dedicated to accessibility in our campus-visit experiences. If you need assistance with accessibility or have accessibility questions, please contact Dawn Calhoun at admissions@wfu.edu or 336.758.5201 at least three working days in advance of your visit. Thank you!
---
Group Visit Request Form
"*" indicates required fields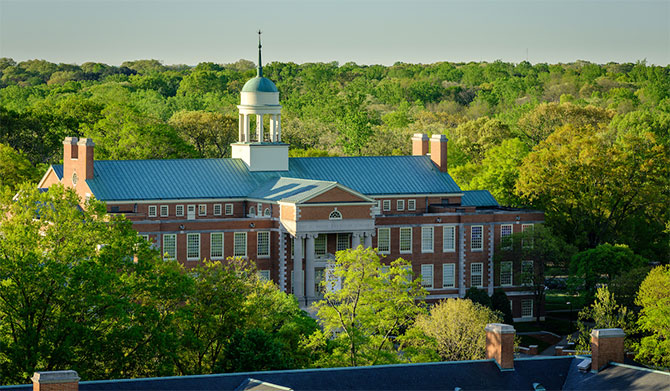 Plan Your Visit
It's a wonderful experience to walk the Magnolia Quad, visit Wait Chapel, and speak with the faculty, staff, and students who make Wake the special community that it is.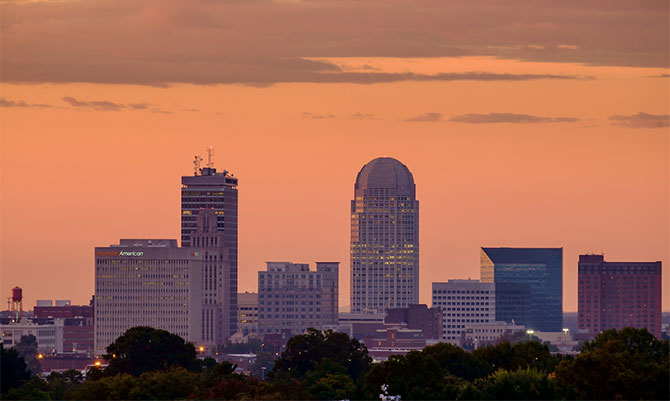 Winston-Salem, North Carolina
Ranked the nation's 46th-best place to live by U.S. News & World Report in 2021, Winston-Salem is situated between mountains and ocean and is home to one of America's most vibrant arts communities.