Expand Your Horizons.
Sitting on 340 acres, Wake Forest University is home to six colleges, a research-innovation quarter, and the personalized attention you need with a faculty-student ratio of 11:1. Those are some numbers, but below discover infinite possibilities.
---

Every student deserves a playground.
Demon Deacons are extremely active both inside and outside the Forest. The Wake Forest Wellbeing Center is the hub for fitness and recreation on campus. We offer a surfeit of workout spaces, intramural sports and club teams.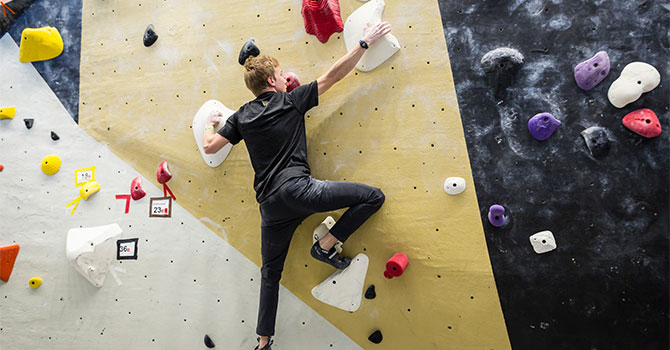 Recreational Facilities
The Wake Forest Wellbeing Center boasts state-of-the-art cardio and weight equipment as well as four gyms, four exercise studios, a pool and whirlpool, comfortable lounges and a climbing and bouldering wall. Our campus also offers five acres of playing fields, over three miles of running trails, a disc golf course and outdoor basketball, tennis and sand volleyball courts.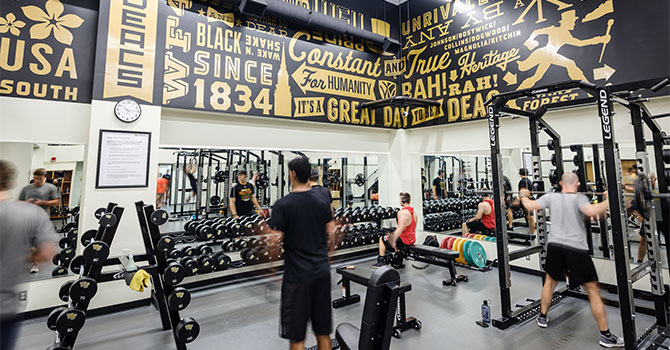 Fitness
In addition to offering state-of-the-art equipment, Campus Rec offers daily group fitness classes ranging from Zumba to yoga, as well as small-group training like TRX and HIIT. Personal trainers are also available in Reynolds Gym.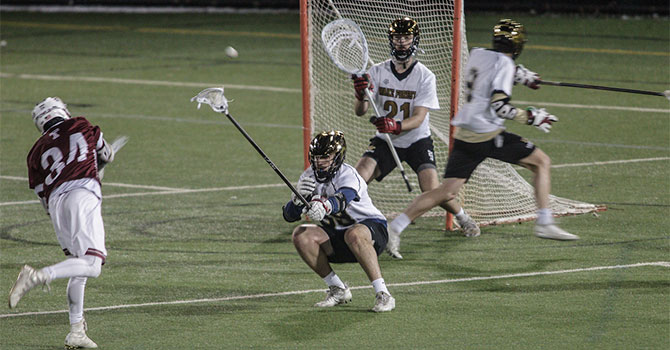 Intramural Sports
Most Deacons participate in at least one of several intramural sports each year. Both recreational and competitive leagues are available, so you can have fun no matter how competitive (or noncompetitive) you may be, and championship T-shirts are prized possessions!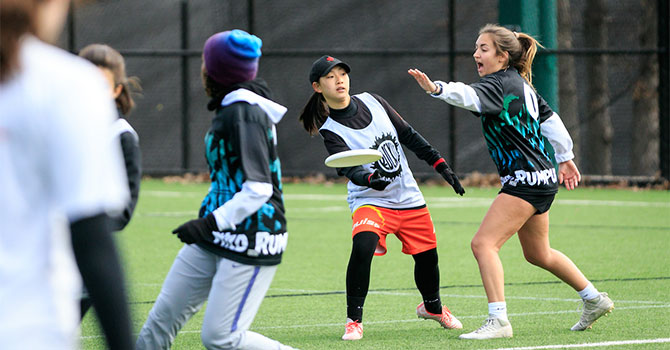 Club Sports
There are 35 club sport teams that compete against other universities. If we don't currently field a team in your favorite sport, you may easily start your own!
The Office of Student Engagement
Wake Forest students build valuable skills and relationships that complement their academic journey, by participating in student organizations, campus programs, and leadership initiatives. The Student Engagement team is dedicated to connecting students to involvement opportunities that match their personal interests and passions – as well as their academic and career goals. With hundreds of involvement opportunities from which to choose, getting involved may feel overwhelming, but our dedicated faculty and staff members, graduate advisors, and student leaders are here to help you along the way. Begin your engagement below!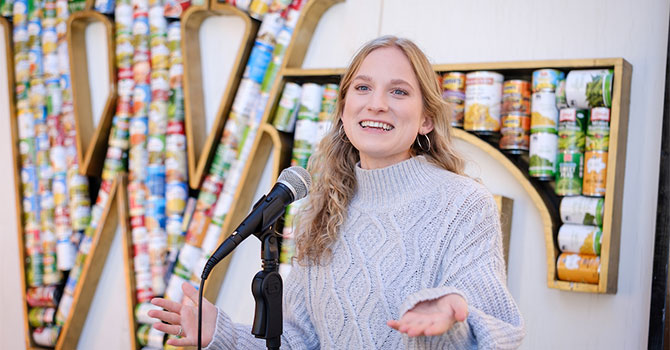 Student Orgs
Our students have the opportunity to participate in more than 200 chartered student organizations and campus-wide initiatives. From service-oriented organizations to political groups to social organizations and religiously affiliated groups, there is bound to be an organization that aligns with your interests and curiosities.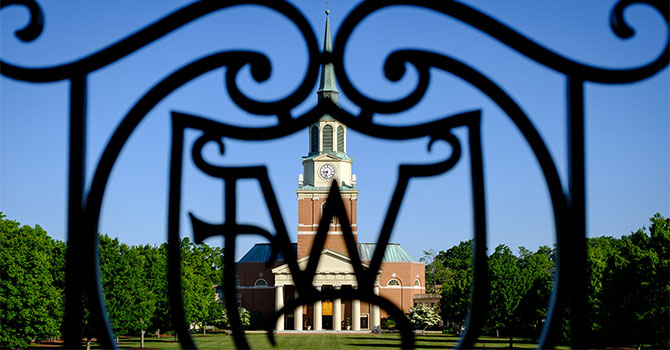 Greek Life
You may notice Greek letters on corner towers around campus. Those towers are designated spaces for fraternities and sororities. About half of our students participate in Greek life.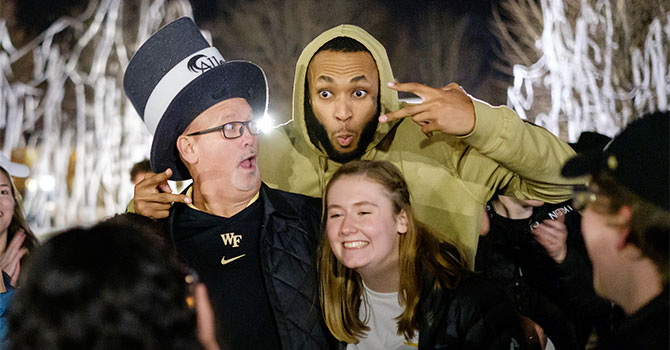 Wake Traditions
Each year, the WFU community comes together to celebrate and serve others in a wide variety of campus traditions. Here are just a few of our most popular:
Pro Humanitate
Pro Humanitate is Wake Forest's motto, which translates as "for humanity." It may also be interpreted as "for civilization." Or "for kindness."
Multiple meanings, but it results in specific, concrete acts. Here are a few.
---
Hit the Bricks
Hit the Bricks is an annual Wake Forest tradition that unites the campus in raising money to find a cure for cancer.
---
Wake 'N Shake
Wake 'N Shake is all about putting on our dancing shoes to raise money for the Brian Piccolo Cancer Fund.
---
Project Pumpkin
Project Pumpkin is a community-building event that brings students from local schools and after-school agencies to campus for a fun, Halloween-themed event!