Main Content
See the Forest. And the Trees.
You're looking into colleges! It's exciting, taking in the stories of new places. We hope this page will operate as a small collection of moments unique to Wake Forest, a collection you can visit as often as you'd like.
Now enjoy the story of Wake Forest University. It's a good one.
It's a Beautiful Day in the Forest!
See what makes Wake Forest so special.
For Your Information…
Curiosity can't be contained in a Welcome Center, so we've brought insider knowledge of Wake Forest to this virtual space. Our admissions counselor Lando Pieroni is here with a veritable factstravaganza – to give you the answers you need.
On Tour!
Since you cannot be here in person, we tried to recreate our tour and information session in the most real way possible: no fancy drone shots, narrators, or amber sunsets; instead, you get a breathless tour guide walking backwards dropping unscripted (and useful!) information on you.
Leading Questions
There's no question you have questions. We have the answers.
Admissions FAQs
Assistant Dean of Admissions Thomas Ray ('13) gives you an idea of what your academic journey – requirements, options and experiences – will be like. Your mileage may vary, but both the roadmap and destination will be exciting.
Financial Aid FAQs
Associate Director of Financial Aid Tom Benza (MA '12) helps navigate the often complex world of scholarships, loans and family contributions and how they all come together. This is the place to look for clarification about financial aid.
More Than a Classroom
Wake Forest is proud of our willingness to interrogate limits, to push ourselves toward discovery.
A Day in the Life
Check out a day in the life of our Wake Forest professors and students, who work together daily to meet the world's needs.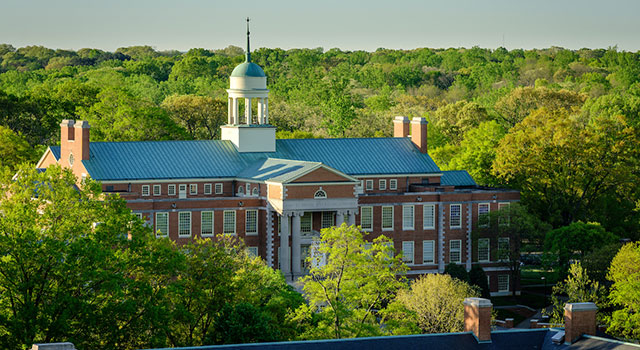 Inside the ZSR Library
Our Z. Smith Reynolds library is the winner of the national Association of College & Research Libraries "Excellence in Academic Libraries" Award — no mean feat. See why here.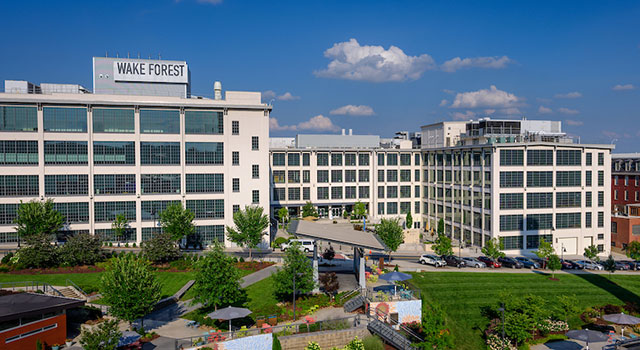 Imagination Works
Wake Downtown offers a chance for you to work as an undergraduate alongside the leading scientific researchers in the world. It is the intersection of the technological with the historical and the philosophical.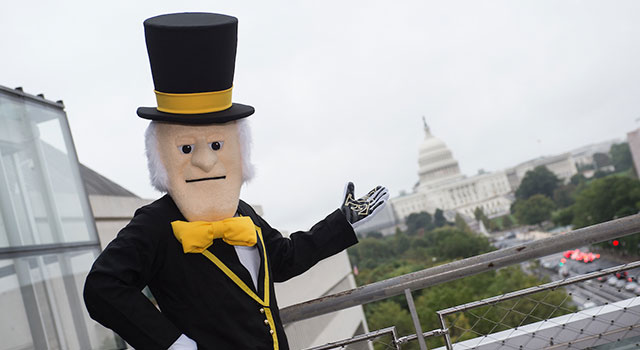 Wake Washington
What better way to experience the grittiness and the ideals of American politics than with students called Demon Deacons?
A View with a Room
Here's your chance to step across a virtual threshold into Wake Forest's residence life and housing – so that one day you might step across the actual threshold, into a world of possibility.
Moving In
Explore – as thoroughly as you'd like – our residence halls.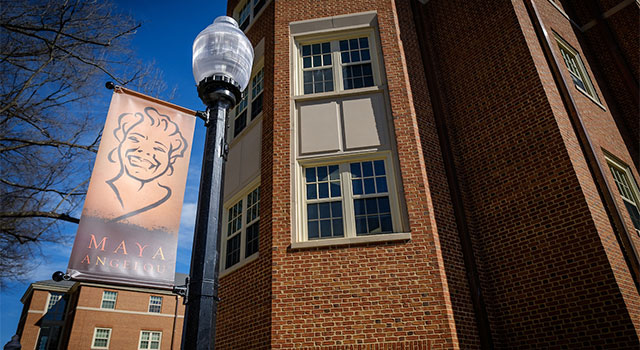 Angelou Residence Hall
Angelou Residence Hall is home to first-year students in a co-ed corridor-style layout with a classroom, media/game room, lounge/break rooms with kitchens, study rooms and a recreation lounge.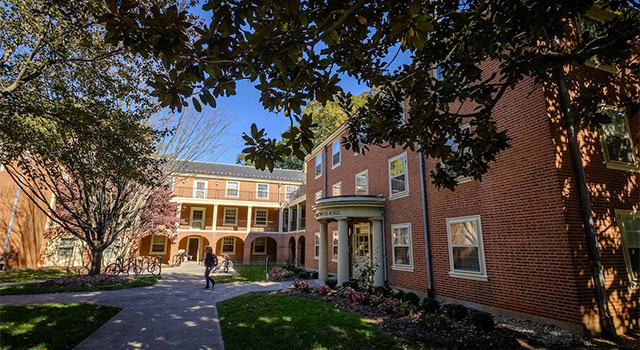 Bostwick Hall
Bostwick Hall is a corridor-style co-ed residence hall that houses first-year students.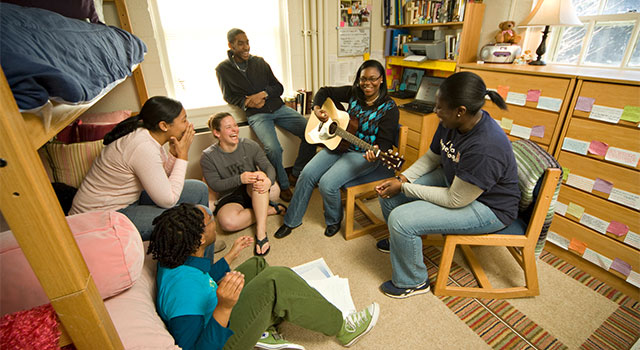 Residence Life & Housing
FYI, for more on RL&H, PSB. THX.
All about the Eats
With apologies to Shakespeare, quiet meals make ill digestions. At Wake Forest, we offer dining spaces where students can meet, eat and talk.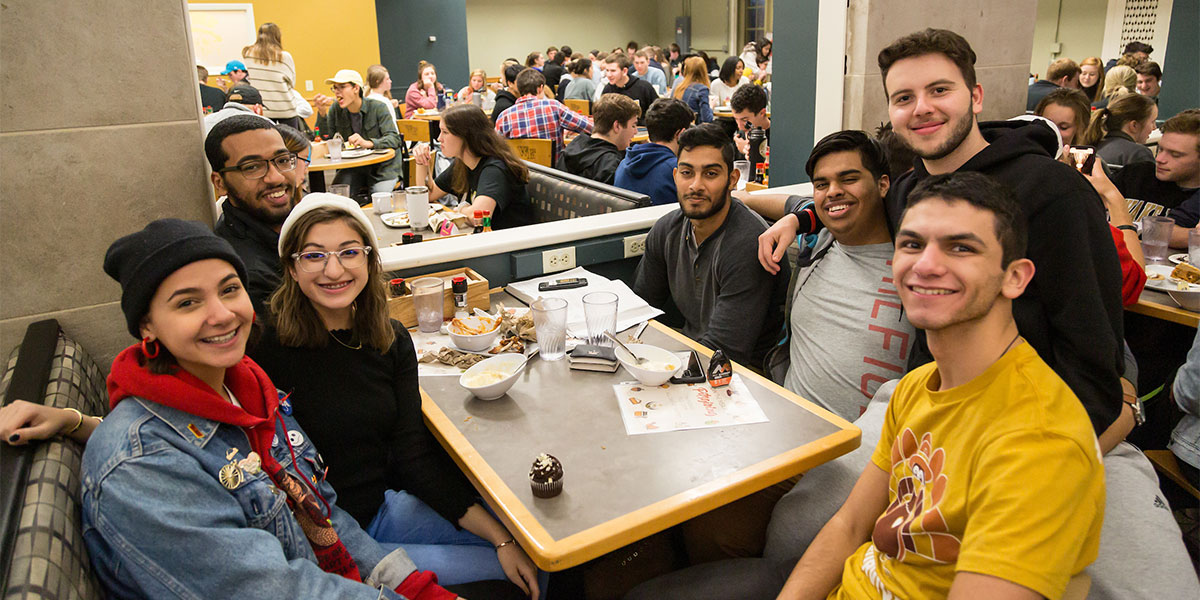 Outside the Classroom
We have a variety of ways for students to feel connected outside of the classroom. Our goal: to assist our students in leading healthy, balanced and fulfilling lives.
Wellbeing at Wake Forest
Wellbeing has a host of meanings, and we want you to consider all of them – from the physical to the emotional to the intellectual to the social and beyond – so that you may actualize your full potential. See the environment we've created at our Wellbeing Center.
Personal & Career Development
Most of us need a job, and Wake Forest will help you achieve that – 98% of the Class of 2018 were employed or attending graduate school within six months of graduation – but also much more: we'll help you find a context in which you may do your best work.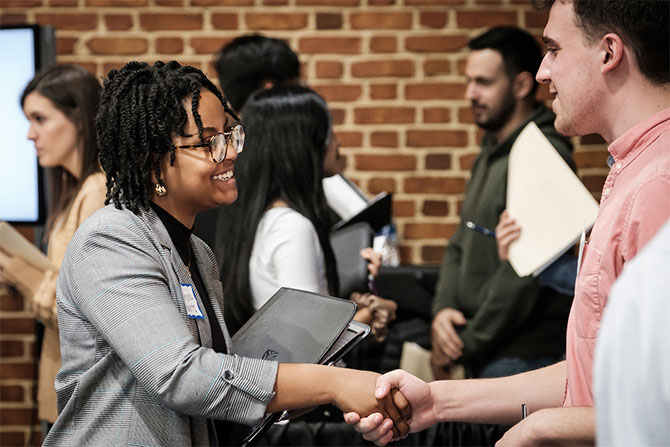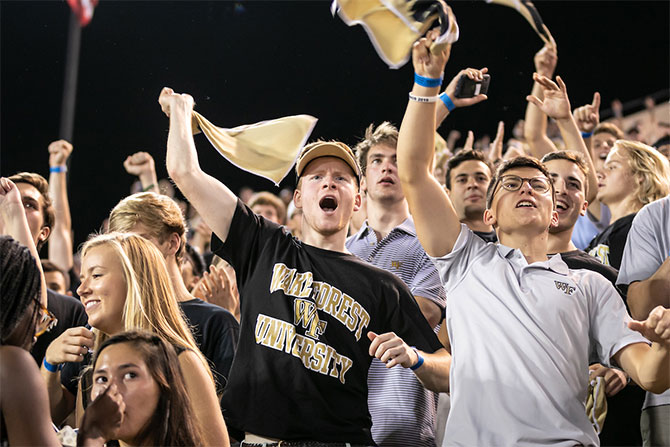 The Crowd Goes Wild!
The smallest school in the Atlantic Coast Conference – or any of the NCAA's top five conferences, for that matter – has the biggest heart: Demon Deacon pride is strong.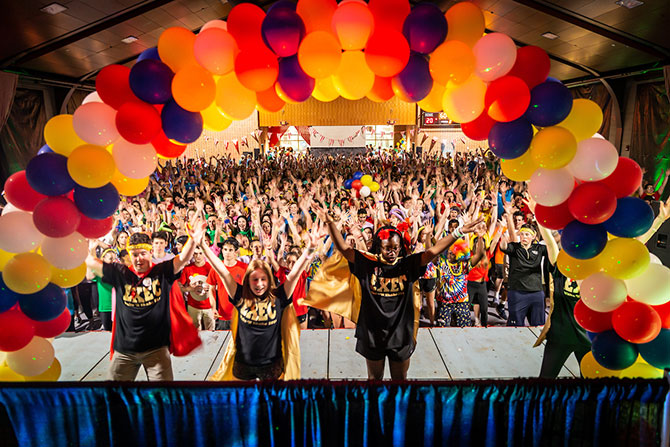 Student Organizations
We have hundreds of organizations for you to join. And infinite ways for you to be involved. Welcome to student activities at Wake Forest.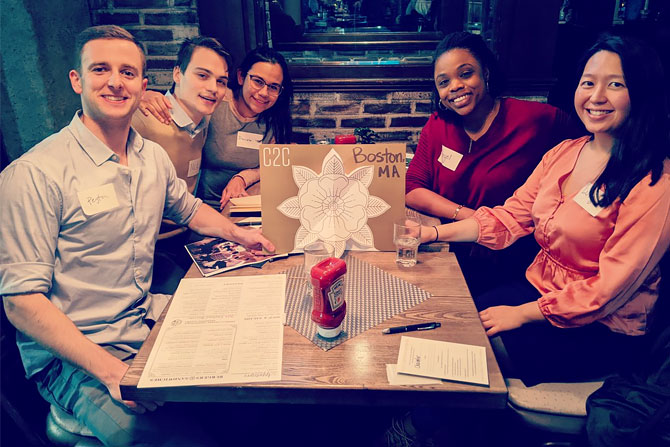 Call to Conversation
We regularly gather our students in Calls to Conversation: small groups around dinner tables in faculty and administrators' homes – to talk and listen, share a meal and discuss serious topics, explore differences and build connections.
Pro Humanitate
Pro Humanitate is Wake Forest's motto, which translates as "for humanity." It may also be interpreted as "for civilization." Or "for kindness."
Multiple meanings, but it results in specific, concrete acts. Here are a few.
Turkeypalooza
Wake Forest students prepare and deliver hundreds of Thanksgiving meals to food-insecure Winston-Salem residents.
Project Pumpkin
A community-building event that brings students from local schools and after-school agencies to campus for a fun, Halloween-themed event!
Hit the Bricks
A Wake Forest tradition that unites the campus in raising money to find a cure for cancer
Wake 'n' Shake
Putting on our dancing shoes to raise money for the Brian Piccolo Cancer Fund
What's Next?
At Wake Forest University, we value initiative. We're excited to offer you this page to point you to what's next – as a way for you to start planning ahead.
Where to Start
Let's start with your getting to know us – and our getting to know you. Through application questions and optional personal interviews, we'll want to know about your talents and accomplishments, your thoughts and ideas, your motivations. And we hope you'll ask questions of us too.