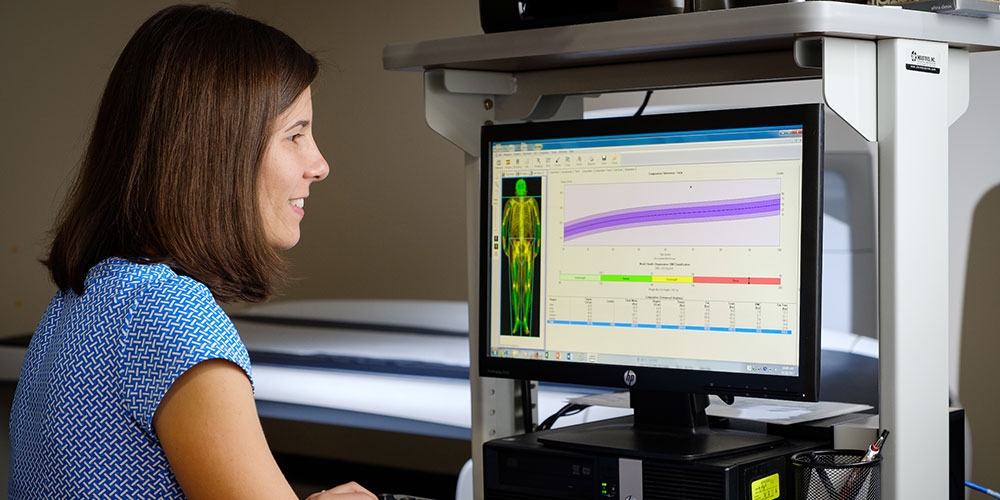 The purpose of the Health and Exercise Science department is to advance knowledge through research and to disseminate the knowledge in this field of study through education of and service to humanity. The primary focus of the department is promoting health and preventing and treating disease through healthful behaviors, emphasizing physical activity and nutrition.
---
Did You Know?
Several faculty have recently received considerable grants to study the benefits of exercise in older adults.
In recent years (2019-23), HES has ranked sixth in popularity among majors in Wake Forest College and eighth overall.
Courses
Sample courses for students studying Health & Exercise Science include:
Emergency Medical Responder
Statistics in the Health Sciences
Exercise and Health Psychology
Nutrition in Health and Disease
Epidemiology
View official major requirements »
Practical Experience & Skills
Health & Exercise Science majors tend to pursue one of three options after graduating. These options are: further education in medicine or allied health fields, further education in HES fields, or immediate employment.
Students in this program will develop the following skills:
Interpersonal skills
Leading/coordinating
Strong understanding of anatomy and physiology
Awareness of proper nutrition
Caring
Organizing
Motivating/developing others
Problem-solving
Ability to assess the physical condition of others

Get to know our Personal & Career Development Center
Clubs & Organizations
Health & Exercise Science students participate in the following clubs and organizations:
Association of Pre-Physician Assistants
Health Occupation Students of America
Minority Association for Pre-Health Students
Wake Forest EMS
Career Outcomes
Careers that often interest Health & Exercise Science majors include:
Educator
Epidemiologist
Fitness Center Manager
Nurse
Nutritionist
Occupational Therapist
Personal Trainer
Pharmaceutical Sales Representative
Physical Therapist
Physician
Physician Assistant
Physiologist
Public Health Advocate
Recreational Therapist
Research Assistant
Recent graduates have begun health careers and/or further health-related education in 37 U.S. states and 13 foreign countries. While the majority of HES majors pursue careers in health-related fields, recent graduates have included a performance analyst in Major League Baseball; a musician in a symphony orchestra; teachers; and attorneys.
---
Ready to take the next step?
Related Programs
Those who are interested in Health & Exercise Science also consider the following programs:
Viewbook
At Wake Forest, we have lots of good stories to share, so we hope you'll get to know us. Browse our Viewbook to learn more.