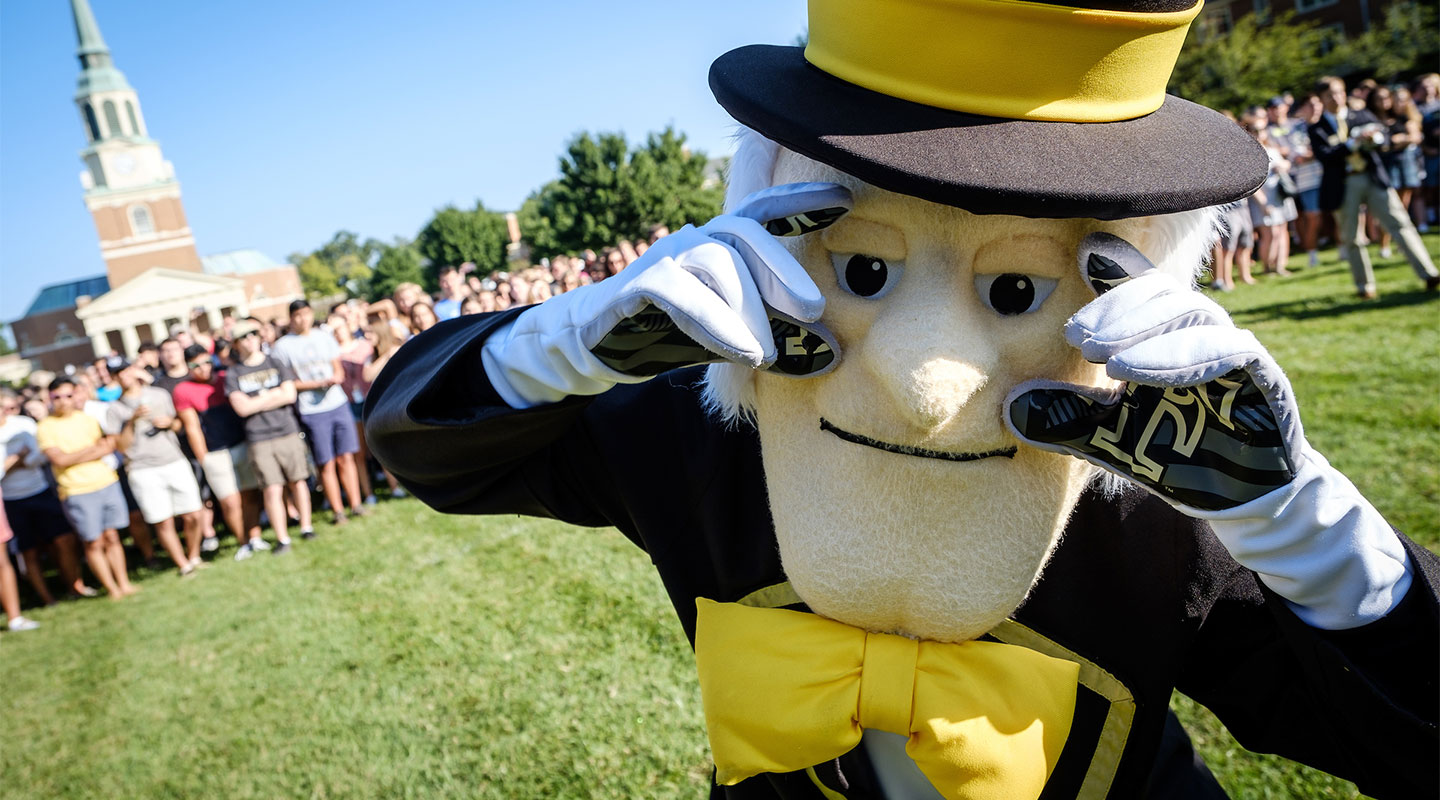 Wake Advice
One parent recently asked us what good advice we had for her rising senior in high school.
Here was our advice for her – and for you:
don't specialize too much academically in high school; explore all subjects with equal fervor and see how they connect,
be sure to maintain academic rigor in your senior year,
visit college campuses of all kinds – whether in person or virtually – just for the exposure,
do something productive, constructive, and engaging during your school breaks, while, of course, taking time to relax, recharge, and read, and
start thinking about what teachers you will ask for recommendation letters.
Advice from WFU Junior Emily Hellwig ('23)
As a tour guide and student ambassador for WFU Admissions, my #2 most-asked question (behind, of course, "Why Wake?") is if I have any advice for prospective students, specifically high school seniors. Here's what always comes to mind:
From what I remember, the experience of endless campus tours and Common App essays was exciting, yes, but also very draining. On one particular college information session during my senior year, I received a piece of advice that was a bit daunting. A prospective student behind me in the auditorium raised their hand and asked, if they wanted to be accepted to an academically rigorous institution, should they take an easier class in high school and get an "A" or take the harder option and receive a lower grade? The admissions representative said blankly, "Take the harder class, and get an 'A.'"
To be honest, this encounter alarmed me a bit. It made me feel like there was no room for error, even when I was already so overwhelmed. But I do think there is a valuable lesson to glean between the lines of this intimidating advice: don't stop trying. I advise you to take the classes that challenge you and be prepared to try your best. This effort can be easily identified in an application. Demon Deacons are constantly striving to be their best selves, which often means not shying away from any challenges that may come. Embody this spirit in high school, and you'll already be in good shape for the future.
You may want more practical advice on how to actually express yourself and these valiant efforts through your application. If so, allow me to steal a tip from my current Communications class: Writing for Public Relations and Advertising. In this course, we have been slowly making our way through the book Everybody Writes by Ann Handley. She provides some sincerely useful writing advice that can be applied to the world of college admissions. In your application and beyond, make sure to "show, not tell." This means providing stories, vivid details, and relevant examples to back up your statements. Your essays will become more personable, effective, and compelling, transforming your words into a picture of who you are. Also, your reader will become more invested in your writing and, subsequently, more invested in you as an applicant.
Overall, the most substantive piece of advice I can offer may sound a bit cliché, but here it goes: always stay true to your authentic self. Pick an essay topic, visit schools, join organizations, and make friends that are in service of that. You don't want to surround yourself with anything other than what allows you to flourish as your amazing, unique self, anyway. I believe this authenticity will allow for the easiest college decision and the most fulfilling four years of it!
The rest is pretty much trial and error, but your experiences might help you form your own pieces of advice for the future high school seniors that follow you 🙂
Best of luck, and Go Deacs!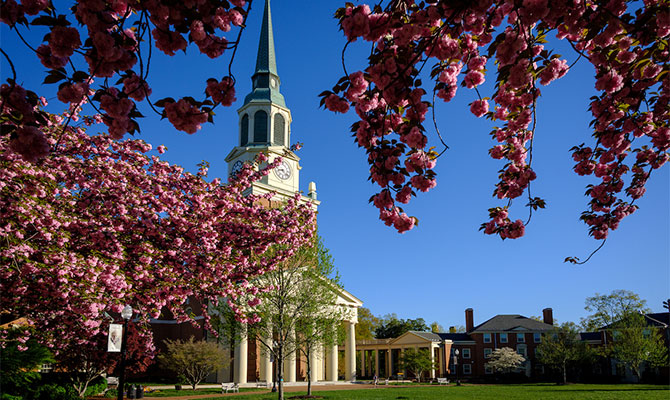 Ready to Apply?
Go for it. Start the process and let's see if this is a fit.
Campus Tours Update
Student-led tours are now available by reservation only. Visitors are also able to take a self-guided tour.