Main Content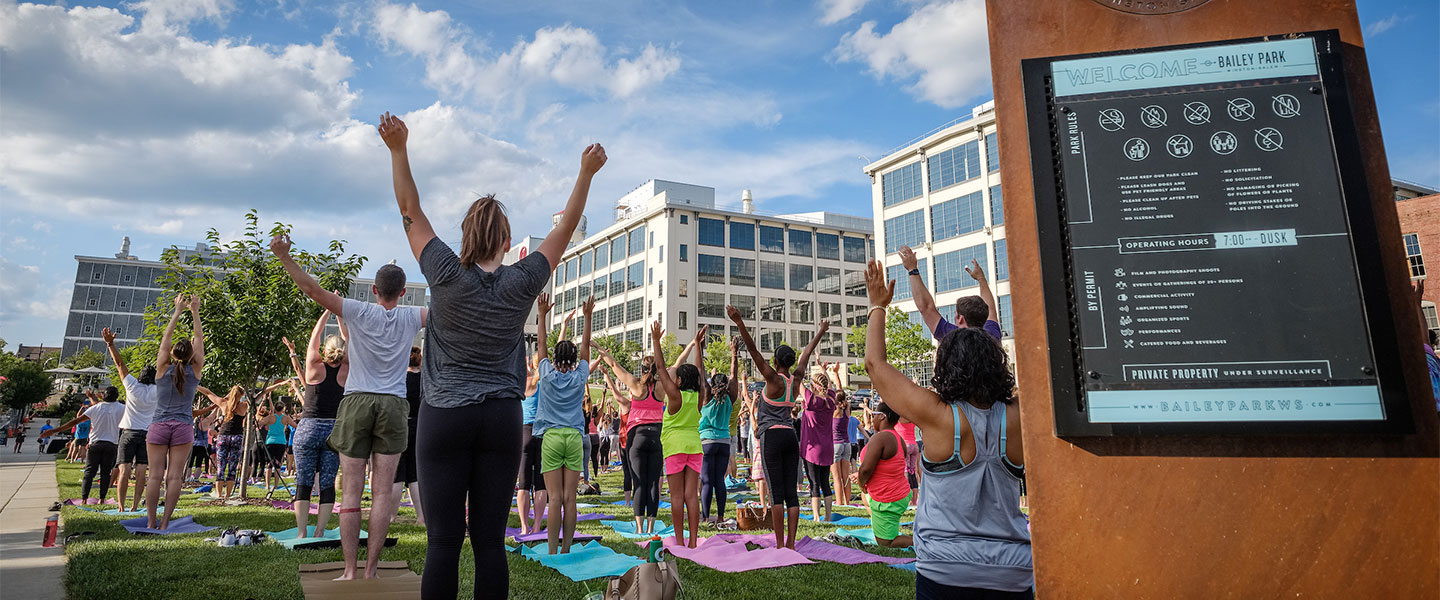 There are eight sides to this story. 
Wellbeing is about much more than physical health. Here, it's an eight-dimensional balancing act that – when maintained properly – leaves us best able to cope with adversity, build rewarding relationships and live with a sense of purpose.
College, like life in general, can be at times overwhelming. The ability and personal awareness to slow things down and remember what matters is a valuable skill in a competitive world. It's why we added board games, ping pong, a piano and more casual seating to some of our most trafficked public spaces in 2013 – and continue to do so each semester. It's why we have more than 250 clubs and organizations for students to do what makes them happy.
And it's also why, in 2014, we launched a new, comprehensive approach to wellbeing on our campus. On average, there are three wellbeing events on campus every week.
And it's why we have embarked on an ambitious project to modernize our exercise facilities. Since January of 2016, we have tripled our total fitness space and doubled the size of the student health center thanks to the construction of the Sutton Center and the renovation of Historic Reynolds Gym.
Wake Forest created Thrive to provide students with the skills, knowledge and perspective to maintain a healthy, balanced life – wherever life takes them. Your wellbeing is, and will always be, your responsibility. We're here to help you along the way.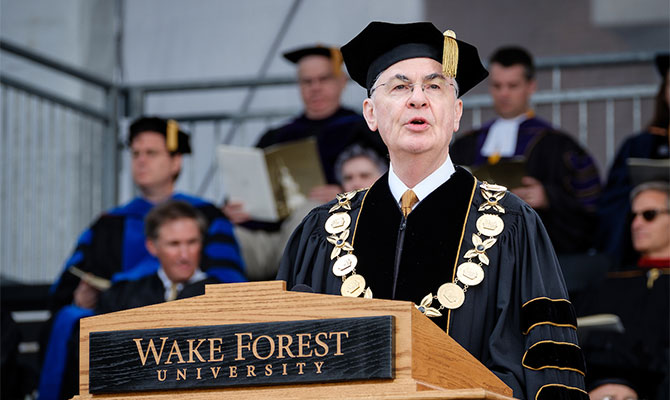 "From the inception of this University, the vision was one of graduates capable of applying the lessons learned here for the good of humanity. Fulfilling our Pro Humanitate motto requires education to extend beyond the classroom.
I have come to think of educating the whole person as requiring a commitment to five core elements: intellectual curiosity, character, wellness, global awareness and innovation."
— President Nathan O. Hatch,
from his speech "Where We Stand"
Request More Info
Join our mailing list to stay up-to-date on the deadlines and other important details of the admissions process.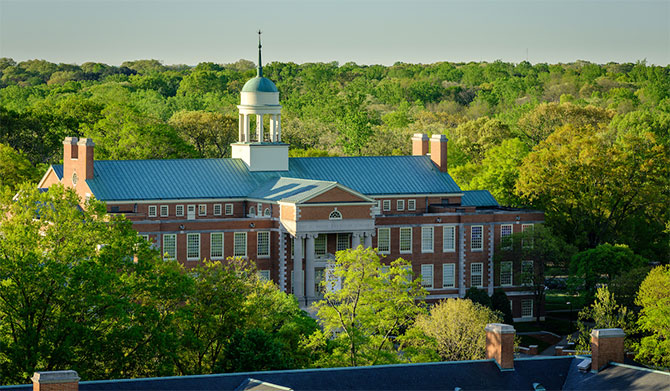 Plan Your Visit
Beginning Friday, March 13, and until further notice, Wake Forest University Admissions is suspending all campus visits, student-led tours, and admissions programming.