Main Content
Make yourself at home.
Our residence halls double as memory factories. Within their walls, friendships are made, experienced is gained and unwinding is rampant. Since 2012, we have built or substantially updated 95% of on-campus dorm rooms.
Residency Requirements
Wake Forest has a three-year on-campus residency requirement. It guarantees housing for eight semesters for all undergraduates admitted as resident students. Seniors are eligible for off-campus housing.
Room Types
Single and double rooms are available and are assigned according to the information supplied on housing applications.
Roommates
During the first year, roommates are assigned by the Office of Residence Life and Housing based upon a number of factors which indicate compatibility and common interests. After that, students choose their own roommate. Residence halls are coeducational by floor.
Healthy Living Community
The Healthy Living Community is for residents who desire — and agree to maintain — a substance–free environment and promote a healthy student lifestyle. With the support of Residence Life and Housing, residents in the Healthy Living Community collaborate with hall staff members and other residents to promote health and wellbeing in the building and across campus. In addition to the Housing Agreement, residents must abide by a Healthy Living Covenant in which they agree to these standards, including not using alcohol or other drugs in the residential environment.
Amenities
All rooms are equipped with beds, closet, desks, cable television connection, computer outlets and a Microfridge. Laundry facilities are available in or near all residence halls.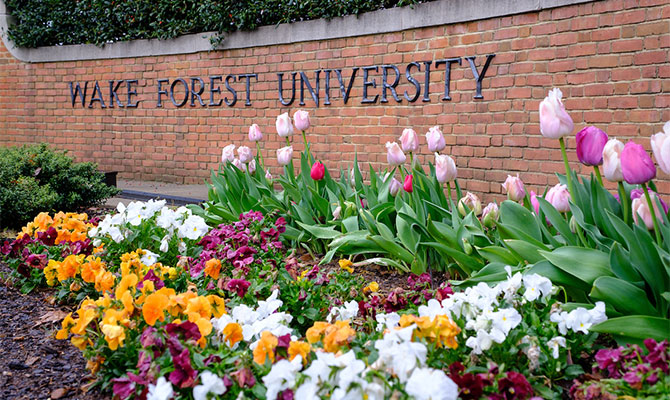 Request Information
We'd love to send you more info about Wake Forest and get to know you better in the process.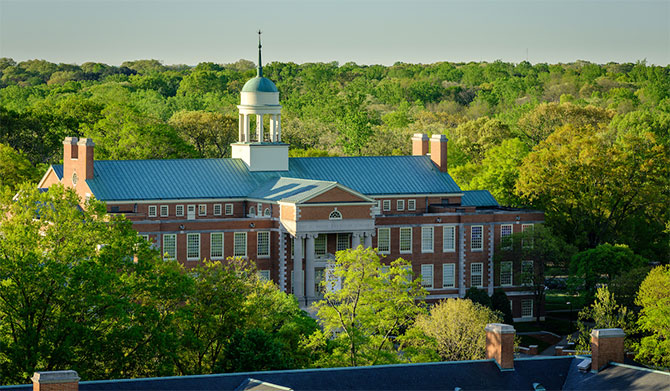 Plan Your Visit
Wake Forest University Admissions has suspended all campus visits, student-led tours, and admissions programming until further notice due to COVID-19.