Main Content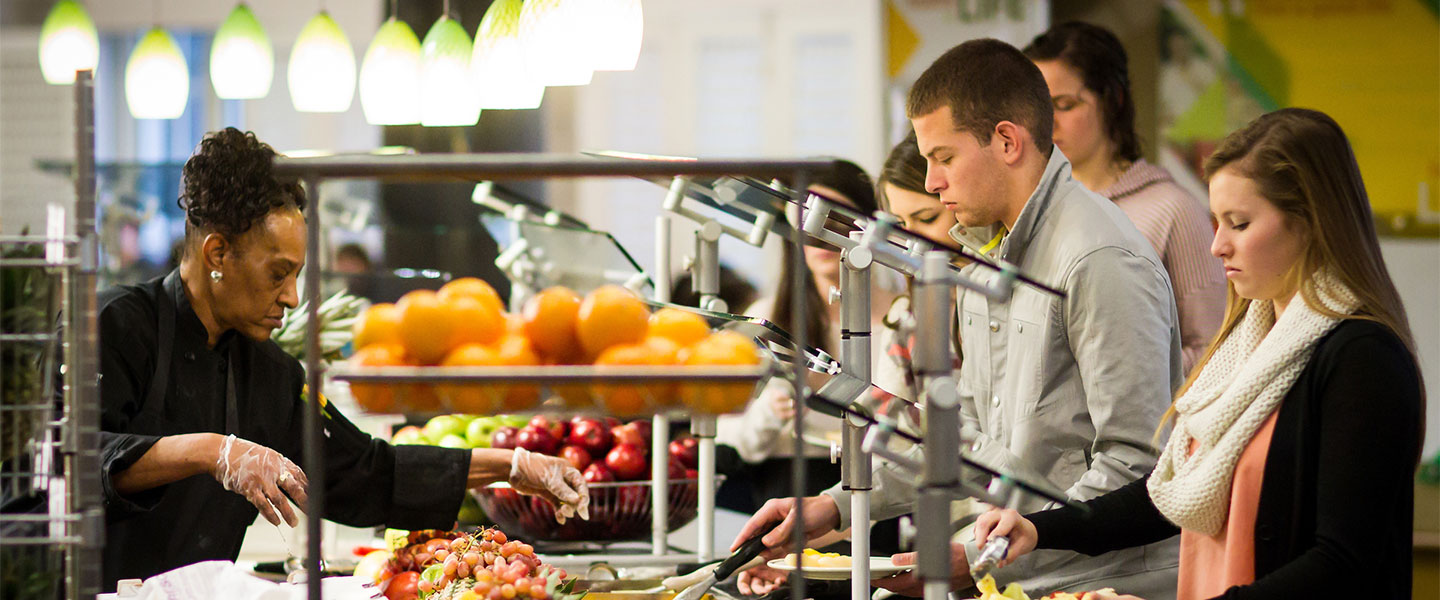 Dig in.
Wake Forest offers students a variety of dining choices featuring diverse menus and venues, from grab-and-go items to buffet meals and table-service dining. All resident students must purchase one of several dining-plan options.
The Fresh Food Company, Reynolda Hall
Also known as "The Pit" (not for its food, but for its location on the lowest level of Reynolda Hall), enjoy all-you-care-to-eat dining for breakfast, lunch and dinner. Choose from home-style favorites; rotisserie items; sandwiches; fresh salads; pastas; Italian dishes; other international meals; homemade desserts; and more.
The Magnolia Room, Reynolda Hall
Enjoy an all-you-care-to-eat lunch buffet, prepared by the Executive Catering Chef, in a more formal atmosphere.
Benson University Center
Sit down or grab something to go from Benson's Food Court. Favorites include Chick-fil-A; Moe's Southwest Grill; Forest Greens, where you can build your own salad or choose from prepared specialty salads; Take Two, which offers made-to-order grilled items and delicious deli sandwiches; and the Grab n' Go Store, featuring convenience items, sushi, salads, sandwiches, parfaits, beverages and more.
Shorty's, Benson Center
Shorty's is a Wake Forest tradition since Shorty Joyner's restaurant started serving students on the Old Campus starting in 1916. Shorty's offers a restaurant experience without leaving campus. Enjoy table-service dining and new menu offerings.
Subway, Hearn Plaza (The Quad)
Eat fresh and enjoy the convenience of all your favorite Subway foods right here on campus.
Starbucks, Z. Smith Reynolds Library and North Campus Dining Hall
Stop by to enjoy all of your favorite Starbucks beverages and foods. Locations in Z. Smith Reynolds Library and the North Campus Dining Hall are perfect for for relaxing, visiting and studying with community-friendly space.
Campus Grounds, Taylor Residence Hall
Conveniently located off Hearn Plaza, stop by to enjoy Java City coffee and bakery items at this student-run gathering place.
Campus Convenience Stores
Offer snacks, beverages, grocery items, frozen foods, natural and organic products, and personal care items.
Zick's
Named in honor of Dr. Ken Zick, former Vice President and Dean for Student Affairs, Zick's is proud to enrich the Wake Forest Reynolda Campus as a favorite hangout and dining venue. Visit this landmark for pizza, wings, billiards or to watch a game.
The North Dining Hall
Located North of Wait Chapel, the North Dining Hall has already earned national acclaim. In April of 2015, USA Today named it one of the best college dining halls in North America. The facility brings together The Hilltop Market residential servery, Bistro '34, Starbucks and a campus convenience store.
The Hilltop Market combines the dining style of a modern servery with the fresh and healthy choices of a traditional residential restaurant. Also at the North Dining Hall is Bistro '34, a fine-dining restaurant reflecting a contemporary American palate. The menu highlights regional cuisine evolving seasonally and a sample of signature international dishes.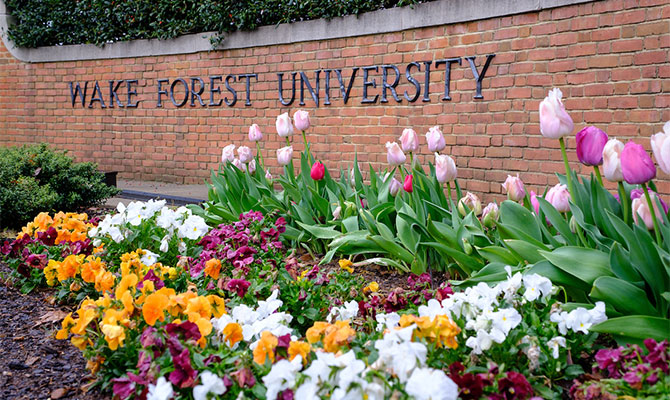 Request Information
We'd love to send you more info about Wake Forest and get to know you better in the process.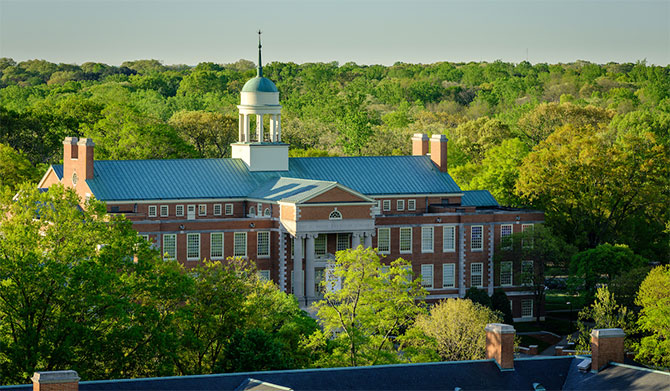 Plan Your Visit
Wake Forest University Admissions has suspended all campus visits, student-led tours, and admissions programming until further notice due to COVID-19.