Meet Us Online
Wake Forest continues to build connections, share ideas, and foster communication. Toward that end, we're offering new opportunities – Distinctively Wake, Dean's Corner, and The International Hour – to connect with you, and we hope you'll join us in the dialogue.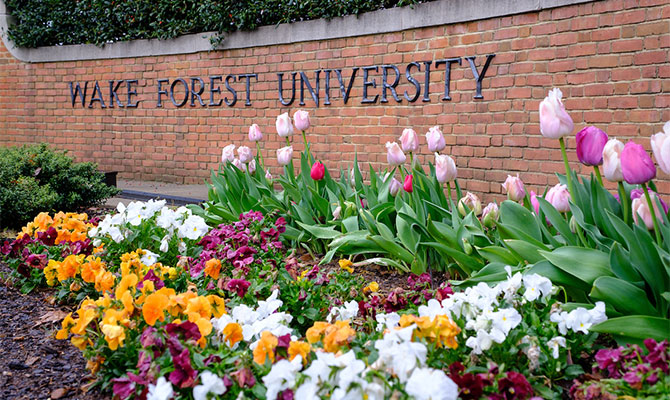 Distinctively Wake
We want to have a conversation with you.
Our live online session is a conversation where you can engage with Wake Forest University admissions representatives and a current student. We'll share what makes Wake Forest distinctive, tell you about the application process, and give you the opportunity to ask us questions through the chat feature.
Sessions will take place at 7 p.m. ET. on the following dates:
July

August

Thursday, July 1

Tuesday, July 6

Thursday, July 15

Tuesday, July 20

Thursday, July 29

Tuesday, August 3

Thursday, August 12

Tuesday, August 17

Thursday, August 26

Tuesday, August 31
Each session will last approximately 45 minutes.
* Sessions will be offered once a week and will alternate between Tuesdays and Thursdays.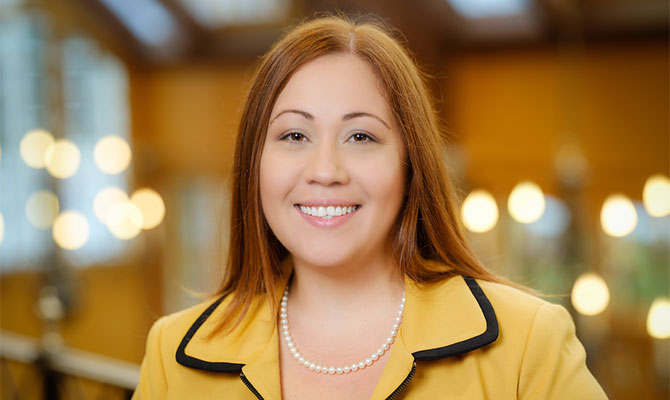 Dean's Corner
There's no question you have questions. We have the answers. Dean's Corner is hosted by the Dean of Admissions, Karen Vargas, who will address a topic of the week. You'll be able to submit your question for the topic of the week when you register, we'll answer them for you, and take questions live through the chat feature.
| Date | Dean's Corner Topic |
| --- | --- |
| July 8 | Preparing for the Application Process |
| August 5 | The Interview and Supplemental Questions |
| September 2 | The Application Process: ED vs RD with Eric Maguire |
| October 7 | Top 10 Things to know about Financial Aid at Wake Forest with Tom Benza |
| November 4 | Merit-Based Aid and Scholarships with Paul Gauthier |
Each session will last approximately 30 minutes.
If you need accommodations for an event, please contact Dawn Calhoun at calhoude@nullwfu.edu or 336.758.5177 five business days in advance.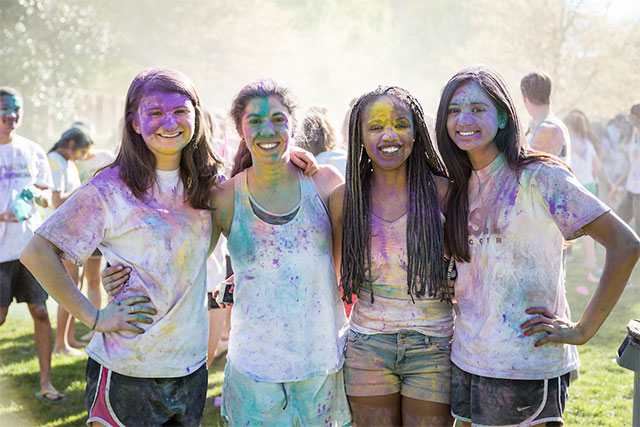 The International Hour
If you're a student from outside the United States, please consider joining us to discuss any questions you might have with Niki McInteer, our Associate Dean of Admissions who works specifically with international applicants. This session is not a structured presentation. Instead, we're hoping that you will come ready to engage with the Office of Admissions to learn more about Wake Forest from an international perspective.
Sessions will take place every other Thursday at 8 a.m. ET.
June

July

August

June 10

June 24

July 8

July 22

August 5

August 19
Sessions will continue throughout the year, so please check back for fall dates.
If you have specific questions about applying as an applicant from abroad, this is the space to find answers.
What's Next?
At Wake Forest University, we value initiative. We're excited to offer you this page to point you to what's next – as a way for you to start planning ahead.
Where to Start
Let's start with your getting to know us – and our getting to know you. Through application questions and optional personal interviews, we'll want to know about your talents and accomplishments, your thoughts and ideas, your motivations.