Here's one of our favorite Wake Forest stories:
One of our graduates hid a secret letter for his sister in the library stacks.
Being seven years older, he had no idea if she'd attend Wake ...
Dear Class of 2026,
Congratulations on your admission to Wake Forest University! We look forward to seeing you in the fall!
You have chosen the right place to nurture the qualities of the liberal ...
Thank you for your patience, as you have awaited news from the Admissions Committee. Our staff has been hard at work over the last few months, and we write to share an update. But before we do, ...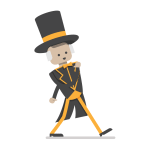 Load More