Main Content
And so it begins.
The search for your college home has started. Let this serve as your happy beginning: everything you need to get on your way. But don't be afraid to ask for directions as you go. That's why we're here.
Questions & Answers
Assistant Dean of Admissions Thomas Ray ('13) gives you an idea of what your academic journey – requirements, options and experiences – will be like. Your mileage may vary, but both the roadmap and destination will be exciting.
Dates with Destiny
When the time comes, be ready. Here are the dates and deadlines you need to know about.
| What | Description | Date or Deadline |
| --- | --- | --- |
| Webcam Interviews | These interviews are highly encouraged but not required. | Interview season has concluded for the Class of 2025 |
| Live Virtual Information Sessions | Experience Wake Forest virtually with an admissions representative and a current student. | Tuesdays |
| The International Hour | Join us for a drop-in hour to speak with an international-students admissions representative. | Thursdays |
| Early Decision I | If Wake Forest is your first-choice college, apply Early Decision. | November 15 |
| Merit-Based Scholarship | To be considered for a merit-based scholarship, submit your application by December 1. | December 1 |
| Early Decision II | If you meet the ED II deadline, you will receive a response from us on February 15. | January 1 |
| Regular Decision | You may apply with the Wake Forest app or the Common or Coalition Application. | January 1 |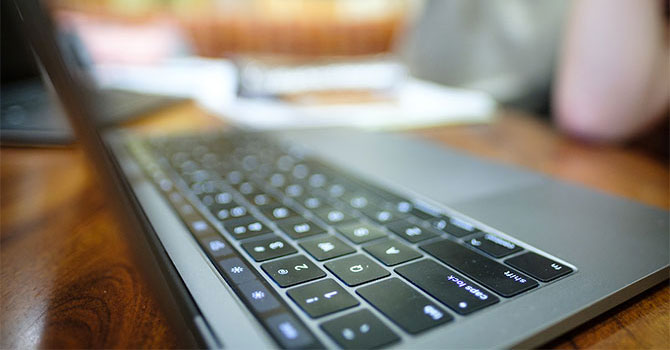 In Full (Inter)view
When we began including optional personal interviews as part of our application process, it generated a lot of questions:
Why do you do it?
What are you looking for?
What do you ask?
Plain and simple: we do it because we want to know as much about you as possible in the admissions process. We hope you'll consider connecting with us for webcam interviews.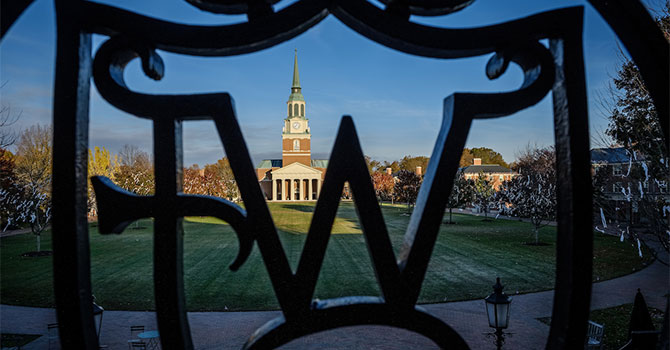 Is Wake a Good Fit For You?
We've made it easy to get to know us better. Experience Wake Forest by learning about our beautiful campus, community, and philosophy of the engaged liberal arts.
You may also be interested in…
Here's What to Do This Fall
Applying to college brings up a lot of questions. Wake Forest Admissions is here to help you with some guidance. Follow this checklist to make applying to Wake Forest a smooth process.
Find Your Major
Wake Forest University offers forty-five majors and sixty minors. Our cross-curricular partnerships are limited only by your imagination. We are sure to have a program that interests you.
Affordability
Don't let cost keep you from applying to Wake Forest. Check out our types of aid available mentioned on our affordability page and financial aid website.
Ready to Apply?
Early Decision applications are accepted on a rolling basis up until November 15. Early Decision II and Regular Decision applications must be submitted by January 1.
Have Questions?
Of course you do. Or will.
As you and your family prepare to apply to college, you'll likely have questions to ask and want to receive more information. You can reach out to us at admissions@nullwfu.edu, and we'll make sure we help you feel more confident as you go through the college-application process.