Main Content

Of the environment, for the environment.
We're invited guests on this planet and our Office of Sustainability offers many ways for us to show we know what that means. With a special blend of innovation and common sense, this office works to support and encourage our campus and local communities in a shared mission to love the world we're with.
How we've made a difference:
8 LEED-certified Green buildings constructed on campus since 2010.
The Choose to Reuse program has saved millions of bottles from needless discard over its history. That works out to one salvage operation every 63 seconds over the life of the program.
Demon Deacons ralllied together in May 2018 to divert 25 tons of discarded goods from the landfill as part of Deacs Donate, an end-of-year move-out waste-reduction campaign.
150 water bottle refilling stations.
900 meals per month provided to Winston-Salem residents through the efforts of the University's Campus Kitchens program.
5 forms of alternative transportation offered on campus.
Renovations to Kitchin Residence Hall in 2016 resulted in a 24-percent decline in energy use and a 40-percent reduction in water use from the previous year.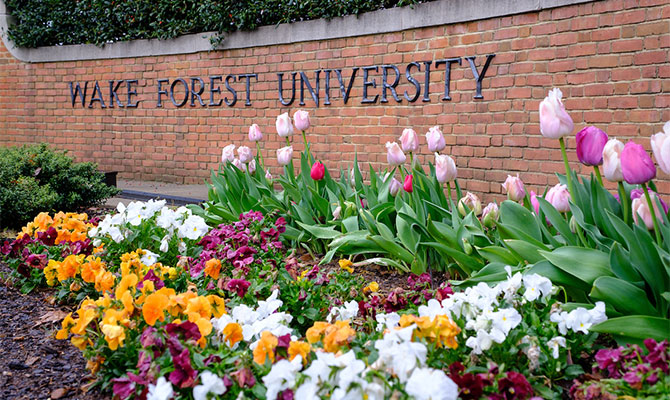 Request Information
We'd love to send you more info about Wake Forest and get to know you better in the process.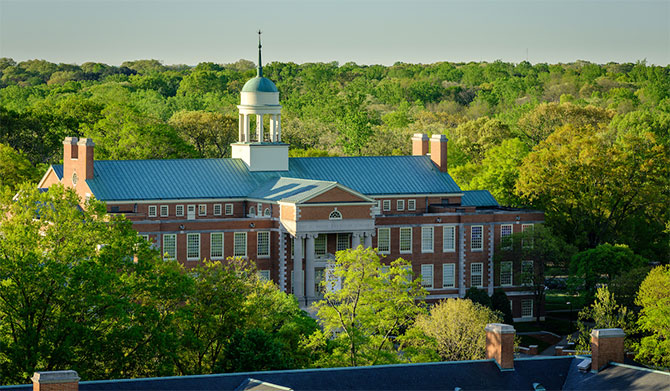 Plan Your Visit
Wake Forest University Admissions has suspended all campus visits, student-led tours, and admissions programming until further notice due to COVID-19.