Main Content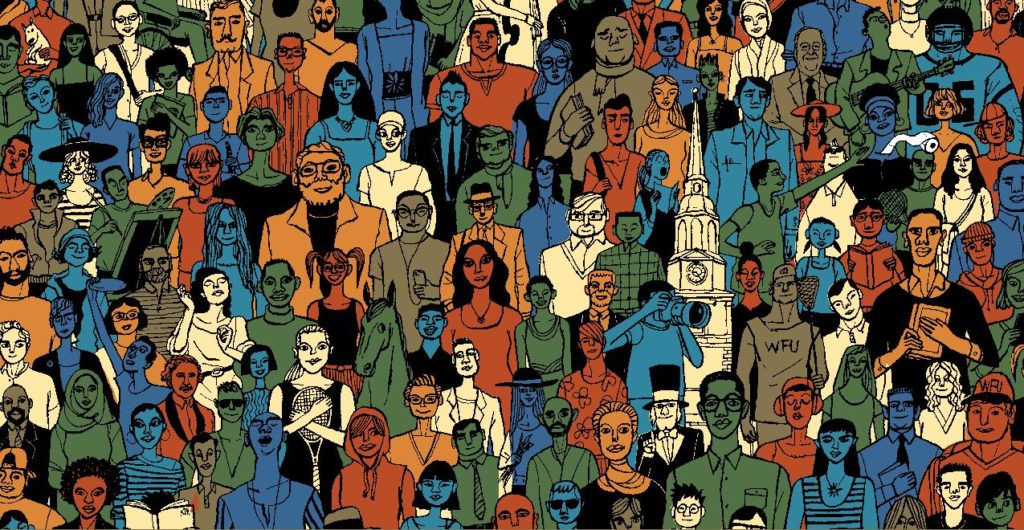 Welcome to Pathways!
Friday, September 21, 2018
At Wake Forest, we celebrate that a diversity of perspectives and experiences is necessary to be a whole and growing person. We invite you to participate in Pathways to Wake Forest, a program open to juniors and seniors, designed for historically underrepresented populations, including but not limited to Black/African American, Hispanic/Latinx, Native American, and Asian American backgrounds, as well as first-generation students. At Wake Forest, we learn from differences and seek to create paths to be an inclusive community connector.
Pathways will give you the opportunity to engage with our accessible faculty, fascinating classes, helpful administrators, and informative Office of Financial Aid. We also hope you'll experience the greater Winston-Salem area on Saturday, September 22, by taking part in FIESTA, the street festival sponsored by Winston-Salem's Hispanic League.
To apply for the Pathways program, students simply need to submit the following:
your report card/transcript (a copy, PDF, or screenshot)
(optional) letter of support (from a teacher, counselor, or community leader)
We will only consider complete applications; the deadline is September 14. We'll notify students about decisions by September 17. If you're not offered a spot to participate in this particular program, we still very much hope you'll visit campus and engage in a personal interview or campus tour. Please note that admission to the Pathways program does not signify admission to Wake Forest University.
Pathways Schedule of Events

1:30pm
Registration
2:00pm
Welcome
2:15pm
Community Panel Discussion
3:00pm
Mock Class (students)/Campus Tour (adults/parents)
3:45pm
Information Session & Financial Aid Discussion (bilingual)
4:30pm
Closing Reception
5:30pm
10th Annual Wake Forest World Cultural Festival
If you have any questions, please contact Mr. Thomas Ray, Assistant Dean, at rayrt@nullwfu.edu or 336.758.5203 or Ms. Karen Vargas, Associate Dean, at vargask@nullwfu.edu or 336.758.4356.
We hope you will consider this path to discover Wake Forest University.