Main Content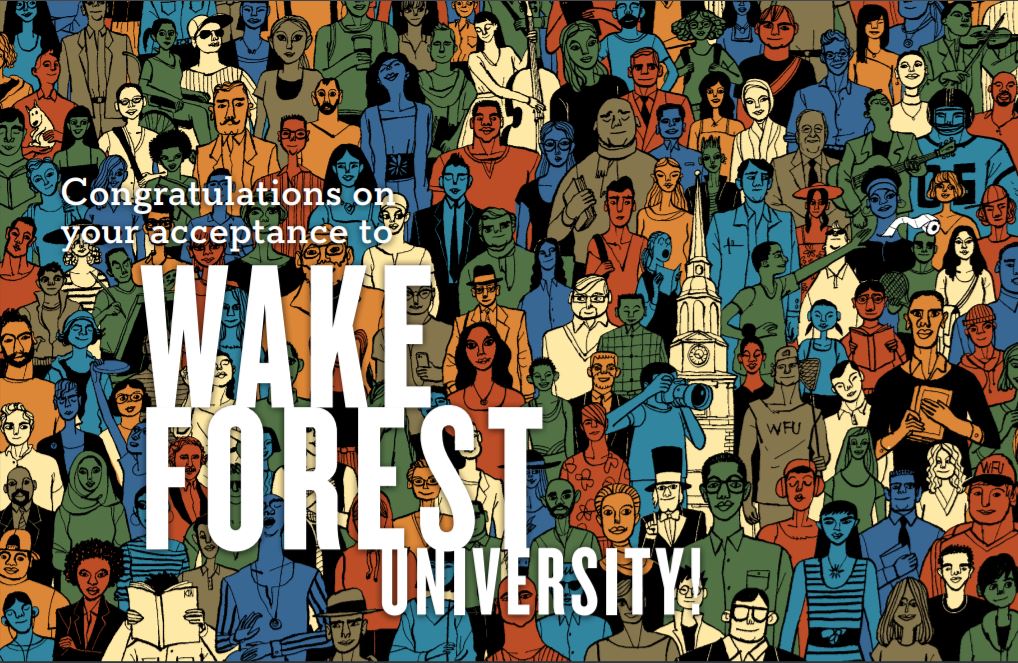 Welcome to MOSAIC!
The Office of Undergraduate Admissions at Wake Forest University welcomes admitted diverse students to spend the night on campus as part of the MOSAIC overnight experience. This program welcomes future Demon Deacons to engage with current students and members from throughout the Wake Forest community. MOSAIC will take place on Thursday, April 4 & Thursday, April 11, immediately followed by Campus Day. Invited students are encouraged to attend one date by completing the online registration form below.
Registration for MOSAIC on April 11 is closed. Please join us for our Diversity and Inclusion Breakfast on Friday, April 12 (registration information below). Questions may be directed to Karen Vargas, vargask@nullwfu.edu.
MOSAIC Schedule of Events

Thursday

2:30pm
Check-in
3:30pm
Class Simulation with a Wake Forest professor (optional)
5:00pm
Welcome to Your Wake Forest
5:45pm
Navigating The Forest
6:00pm
Closing Remarks
6:15pm
Meet Your Host

Friday

7:00am
Check-In for Campus Day
7:00am
Diversity & Inclusion Breakfast
*MOSAIC will formally begin at 5:00pm in the Porter Byrum Welcome Center/Office of Undergraduate Admissions. Parents/Guardians and other family members are encouraged to join us at 5:00pm. A mock class will be held at 3:30pm for any interested students, along with a limited number of financial aid appointments. If your parent/guardian or family members require local overnight accommodations, we invite you to visit the WFU hotels & lodging recommendations.
For questions or inquiries, contact Thomas Ray, rayrt@nullwfu.edu or (336) 758-5203.
Diversity and Inclusion Breakfast
Sponsored by the LGBTQ Center, the Magnolia Scholars Program, the Office of the Chaplain, the Women's Center, and the Office of Diversity & Inclusion.
This Campus Day event will introduce students and families to the diverse infrastructure that supports inclusion at Wake Forest. The breakfast will begin at 7:00am with a panel discussion and fellowship. Space is limited. MOSAIC attendees do not need to register.