Main Content

Thursday, June 13, 2019 from 9:00 a.m. to 3:00 p.m.
Join us at the Winston Salem Mini-Camp College Program hosted at Wake Forest University! Camp College is a program meant to increase a high school student's knowledge, and prepare them for the college and financial aid processes. Session topics will expose students to seasoned professionals who can demystify the complexities of college admissions. Session topics will include the college search, finding the best fit, and financing a college education. SACAC and Wake Forest University see this as a great opportunity to further inclusion, access, and success for students from our most vulnerable populations including low income, first-generation, and diverse students.
Eligibility: Mini-Camp College at Wake Forest is right for you if:
You are interested in learning more about the general college application and financial aid processes
You will be a member of the Class of 2020 or 2021 (during the summer of 2019 are a rising junior or senior)
You have a minimum 3.0 cumulative GPA in high school
You attend a North Carolina high school
Application Process: Complete the entire online student application, including short essay response.
Deadline: Wednesday, June 5, 2019. Space is limited. Notification of participation will be sent on a rolling basis and no later than June 7, 2019.
Schedule of Events
8:30 a.m.
Registration
9:00 a.m.
Welcome and Program Overview
9:45 a.m.
Session I
College Planning and Finding Your Fit
10:30 a.m.
Session II
The Application Process
11:15 a.m.
Session III
Essays, Interviews, and Leveraging Your Identity Through the Process
12:00 p.m.
Lunch
1:30 p.m.
Session IV
Financing a College Education
2:00 p.m.
Session V
Meet and Greet with Camp College Presenters/College Fair style
3:00 p.m.
Departure (optional campus tour)
This Mini-Camp College program will formally begin at 8:30 a.m. in the Porter Byrum Welcome Center/Office of Undergraduate Admissions at Wake Forest University. Rising sophomores, juniors, and seniors along with their parents/guardians are encouraged to join us. The program will conclude at 3:00 p.m., with optional Wake Forest campus tours offered from 3:00 p.m. to 4:00 p.m. Space is limited. Registration and parking are free.
For questions or inquiries contact Karen Vargas, vargask@nullwfu.edu or Thomas Ray, rayrt@nullwfu.edu.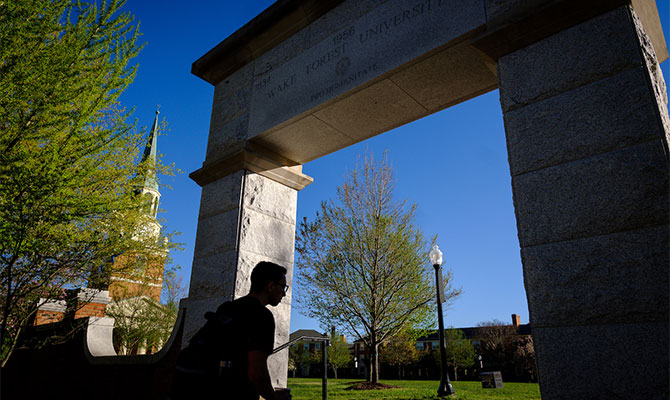 Quick Facts
Because you have things to do.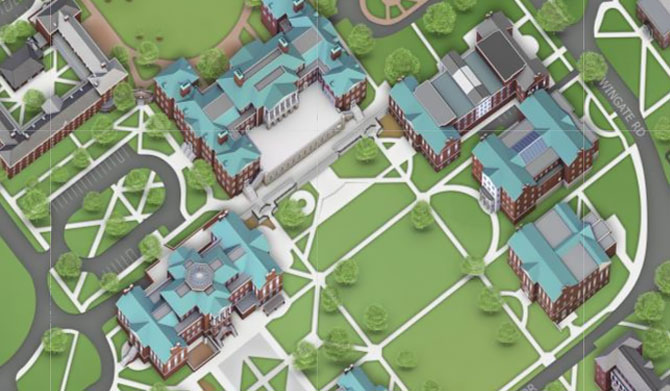 Find Your Way
Explore the Wake Forest campus through our interactive map. Planning a visit? Get directions to campus.