Main Content
Let's get to know one another.
When we began including optional personal interviews as part of our application process, it generated a lot of questions:
Why do you do it?
What are you looking for?
What do you ask?
Plain and simple: we do it because we want to know as much about you as possible in the admissions process.
Who can interview?
Interview slots are limited, so only rising seniors who will apply for the Fall 2021 semester are eligible. Transfer applicants and waitlisted Fall 2020 applicants are not eligible. It is not necessary to have an application on file to secure an interview.
When can I interview?
You'll need to schedule a webcam interview  with us, offered May-November, Monday-Friday, from 9 a.m. until 4 p.m. (ET). We are not offering on-campus interviews this application year.
How long will my personal interview take?
Interviews will last approximately 25 minutes. They are evaluative and will become part of your application file, so be prepared for a thorough and thoughtful interview – ranging from topics such as your high school and classes, your academic interests and most treasured books, to your talents and service work, to what you think about and what you do (when you aren't studying!), to current events.
Are interviews required?
No; they are optional. This is simply another opportunity for us to get to know you better. Plenty of people will be admitted without an interview. Again, it is not required.
Schedule Your Webcam Interview
You can schedule your personal webcam interview by clicking the button below. We look forward to meeting you!
Fall Campus Visits
Wake Forest is offering limited campus tours for high-school seniors who have completed an interview with WFU Admissions or submitted an application to the university.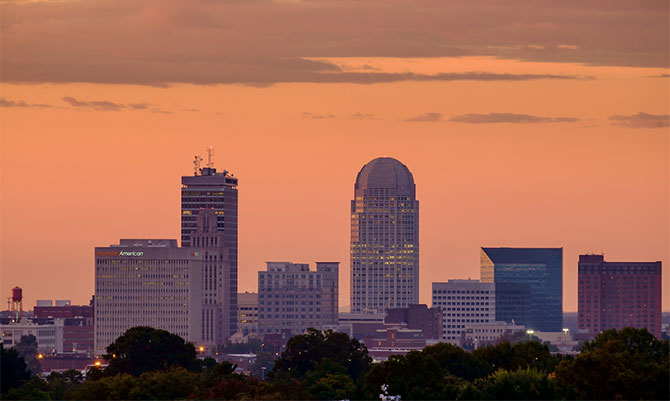 Winston-Salem, NC
Ranked the nation's 31st-best place to live by U.S. News & World Report in 2019, the Twin City is situated between mountains and ocean and is home to one of America's most vibrant arts communities.