Main Content
You Did It, Class of #WFU24!
First things first: congratulations on earning admission to the Wake Forest University Class of 2024! Your hard work and sacrifice have paid off! We are also honored to tell you about the community you have an opportunity to join.
On this page, you will hear from faculty, staff and students who work with students across campus and the community at large. They will give you an idea of what it's like to learn, live and thrive at Wake Forest.
We thank you for your diligence and your continued commitment to explore our university, and we hope to welcome you fully and personally very soon!
A Message from President Hatch
Seasons at Wake
Mother Nature does some of her best work here.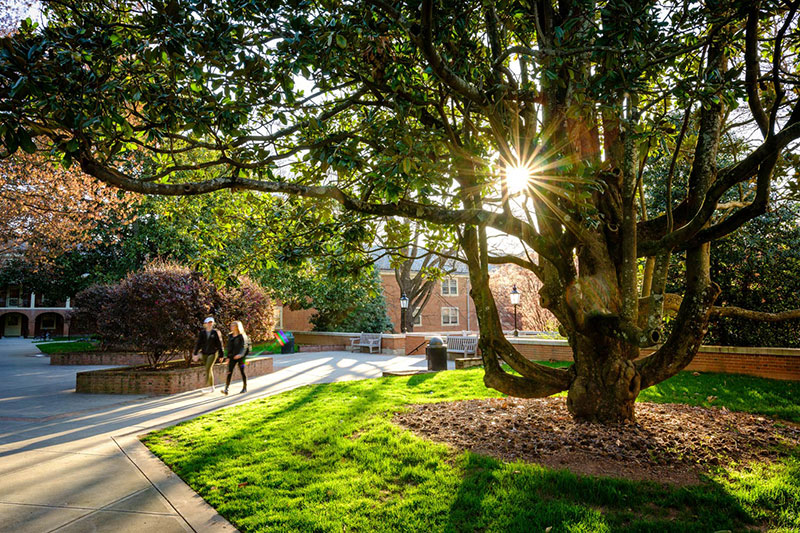 In the Moment
Wake Forest is a lot of things, but boring will never be one of them.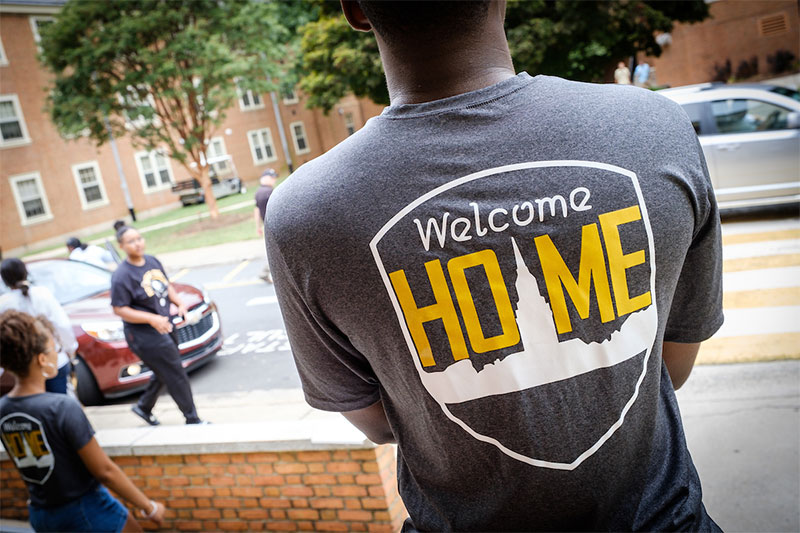 A View with a Room
Because we can't wait for your future move-in day, we're sharing last year's!
Admissions FAQs
Assistant Dean of Admissions Thomas Ray ('13) gives you an idea of what your academic journey — requirements, options and experiences — will be like. Your mileage may vary, but both the destination and road map will be exciting.
Financial Aid FAQs
Associate Director of Financial Aid Tom Benza (MA '12) helps navigate the often complex world of scholarships, loans and family contribution and how they all come together.
We're not stuffed shirts — connect with us!
Want to connect with a faculty member or a current student? Reach out to us at classof2024@nullwfu.edu, and we'll make the match!
The Office of Diversity & Inclusion
Vice President for Diversity and Inclusion and Chief Diversity Officer Jose Villalba explains how his office makes Wake Forest the most equitable, welcoming and comfortable environment it can be.
The LGBTQ Center
Assistant Vice President for Equitable Policy and Director AJ Mazaris addresses Wake Forest's commitment to helping students, faculty, staff and alumni connect for resources, services, education and leadership programs related to gender identity and sexual orientation.
Magnolia Scholars
Director Nate French ('93) describes what our outreach to First-Generation Students entails and why it succeeds.
The Women's Center
Director Stephanie Trilling gives you an idea of how the Center brings women across campus together for support, education and other benefits.
The Intercultural Center
Savannah Baber ('19), program coordinator at the Intercultural Center, provides insight on the Center's steps and commitments to build a more inclusive community in which people of diverse backgrounds learn from one another.
Religious Life
Director of Jewish Life Gail Bretan explains how the Office of the Chaplain and others help create vibrant religious communities across the faith spectrum.