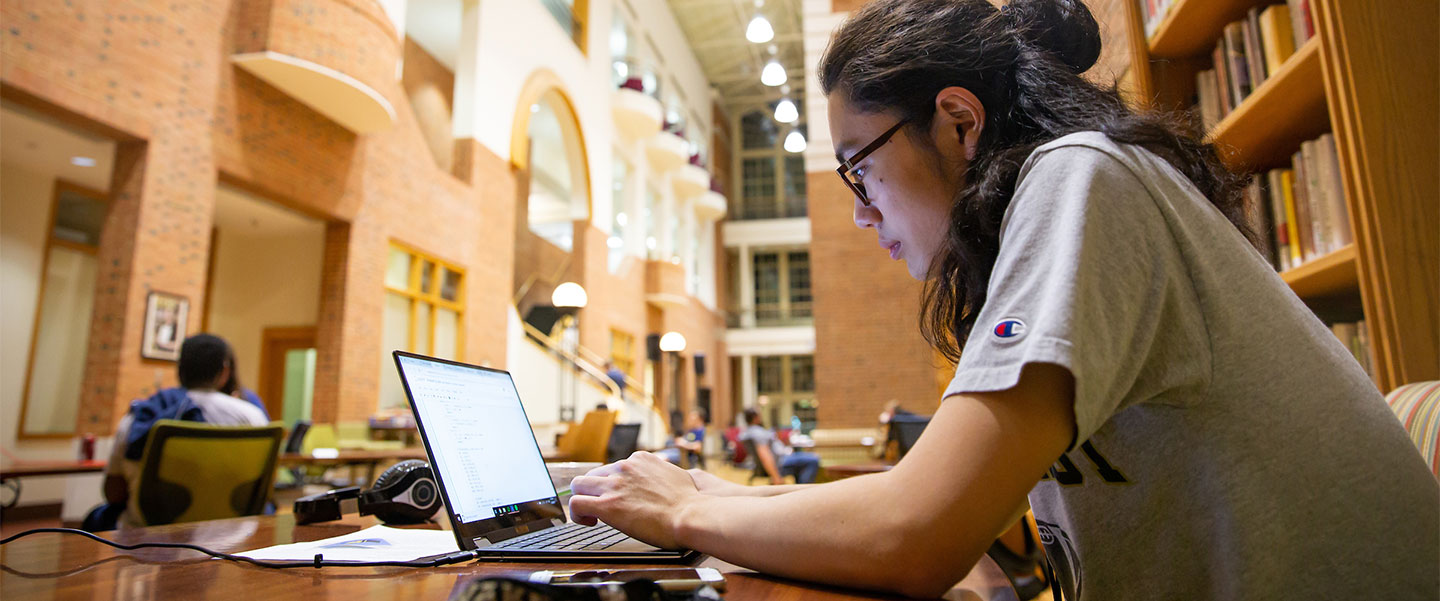 It's All Academic!
Wake Forest University is committed to supporting students through faculty interaction and a state-of-the-art library, which houses our technical-support center.
Academic Advising
No one does this alone, and your advisor is here to help keep busy and exciting from becoming overwhelming. Each undergraduate student has an academic advisor who assists with course selection and registration each semester. First-year students are assigned a lower division academic adviser for two years. The academic adviser and an upperclass student (student adviser) meet with students individually and in small groups and suggest and approve course selections until students declare a major at the end of the second year. At that time a new adviser is assigned.
Z. Smith Reynolds Library
In addition to the basics — 1.8 million volumes of information — ZSR is home to The Bridge, the computer-support hub of campus, and to a staff of innovative professionals who never forget they are here to help students learn.
WakeWare
Laptops loaded with software and accompanied by technical support to get you started off right!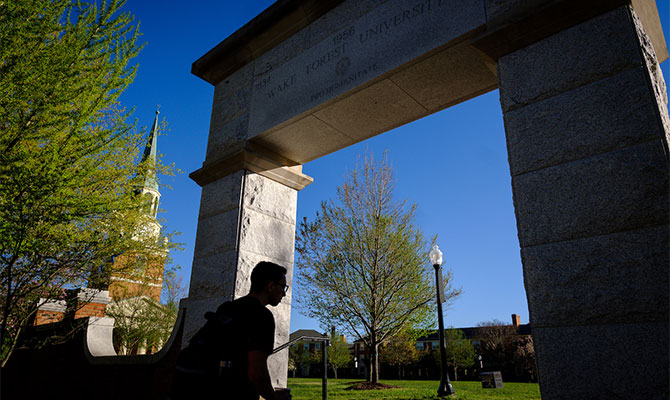 Quick Facts
Because you have things to do.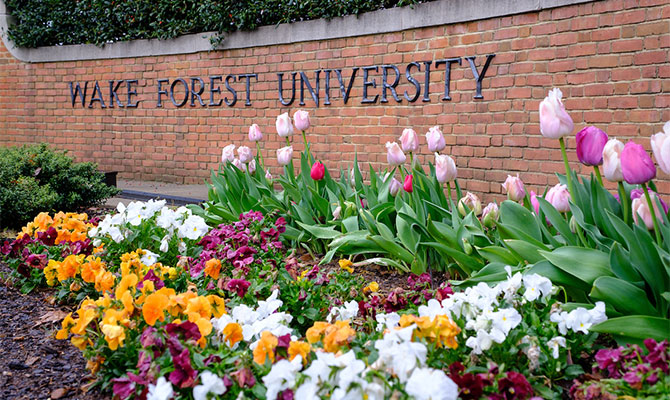 Request Information
We'd love to send you more info about Wake Forest and get to know you better in the process.